Overview
Fredrik Rydqvist, expert inom betalningar och på Medius Pay, har under otaliga möten med medarbetare på ekonomi- och finansavdelningar hört många historier från verkligheten. Under detta webbinar delar han med sig av sin erfarenhet och ger dig de 5 vanligaste anledningarna till varför du ska se över dina leverantörsbetalningar.
Under 15 min får du ta del av Fredriks erfarenhet av några av de mest vanligt förekommande utmaningarna som företag har när det kommer till betalningar, såsom: 
Otillräcklig spårbarhet och kontroll 
Osäkra överföringar av betalfiler till banken
Ineffektiva processer
Otillräckligt skydd mot bedrägerier
Förändringar av filformat (P27 Nordic Payments)
Du får även färsk statistik rörande det växande problemet med bedrägerier samt ett par tips på vad du ska se upp med.
Webbinaret är kostnadsfritt. Inspelningen skickas ut efteråt till alla som registrerar sig. 
What you'll learn
Vanliga sätt att hantera leverantörsbetalningar
Riskscenarion i samband med betalningar
Proaktivt säkerhetsarbete
Effektivare processer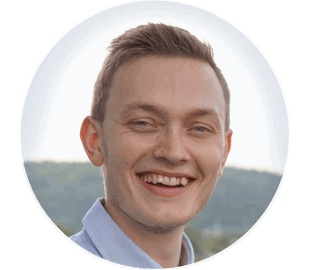 Fredrik Rydqvist
Strategic Sales Executive
Fredrik is a sales executive for Medius Pay with experience in the payments and cash management software industry. He joined Medius in 2021 to focus on Medius Pay and bringing the solution to Medius customers.