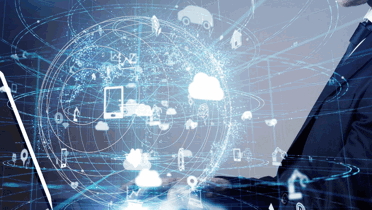 At its core, eTendering is part of the process of conducting procurement online, primarily to facilitate a more efficient way of sourcing suppliers. None of the software used in the process resides on the computers of either procurer or supplier, while all exchanges of documentation are done via the internet, from the advertising of the requirement to the placing of the contract.
Through this entirely digital framework, it automates the process of managing tenders, allowing for smoother, more controlled procurement that lets the procurer manage and evaluate bids with ease.



What are the benefits of eTenders?

The manual process can often be long and unwieldy, sometimes taking three months or longer to be fulfilled. This can be very costly for both buyers and suppliers. Here's why an eTendering system might be a preferable option for buyers:
Improved cost savings: With less process time, manual overhead from negotiations, and paper involved, it can generate significant savings compared to the manual process.


A structured, transparent process: Opportunities, documents, and notices can all be posted on whichever eTender platform is used, allowing for easy collaboration with your suppliers. Changes, updates, and questions can all be time-stamped too, creating a full audit trail for every action, giving you complete visibility.


More productive bid evaluation: Tendering information can all be managed through one single portal. Therefore, suppliers can be compared and evaluated here rather than using email and individual document printouts to evaluate responses. Suppliers can also be notified of changes or updates to the process through an eTender system collectively and in a standardized manner, ensuring minimal bias takes place.


Kickstarter for digital transformation: Supplier information collected through eTender platforms can be used to update an organization's finance system, or straight into supplier/contract databases. They also provide procurement professionals with useful management information such as the breakdown of product categories being sourced, the average time to contract awards, and the value of spend under contract.
Fewer constraints on location: Creates tendering opportunities for SMEs in the public sector, and lets suppliers easily view tenders without location constraints.


Less time and resources spent looking for contracts: This also makes it easier to obtain tender documentation, allowing for the submission of offers in a timelier manner compared to more traditional methods.


The guided online completion experience eliminates communications traffic with the buyer, in order to complete the tender response in a speedier manner.


Increased certainty: eTendering helps to foster peace of mind, eliminating any worries or misfortunes regarding the buyer's receipt of documents within the deadline by giving instant delivery and real-time feedback on the progress of procurement.


What are the general features of eTender platforms?

Straightforward process management
Suppliers are notified of your activity, including changes to tender details and specifications, with added reminders to ensure responses are submitted before the deadline.
Intuitive questionnaire building
If you need to build questionnaires, then the pre-set templates some platforms provide let you do so quickly and easily.
Automated evaluation and scoring
The automation of evaluation and scoring allows for a more consistent and reliable analysis of all tender responses. Supplier performance can be reported on, with customizable metrics for varied measurements. This means more comparable scores so you can reach a logical, informed decision.
Our AP solution comes with a guarantee:
You don't have to work tonight.
Managing AP should be about strategy, not stress. Medius goes beyond basic automation by using AI to do the work –
so AP teams can wrap up on time and rest easy. Spend a few minutes with us to learn more.