 What is invoice approval?
Invoice approval means reviewing and approving supplier invoices before these are posted as a cost in the ERP system and sent for payment.
The invoice approval process is an important midstream step in verifying that invoices are legitimate and payments are ready to be released.
Accounts payable software can help support this approval process by providing a platform for administrators that is accessible, efficient, and secure.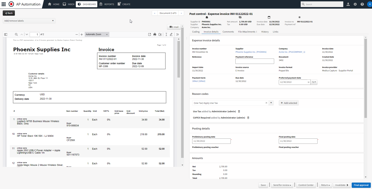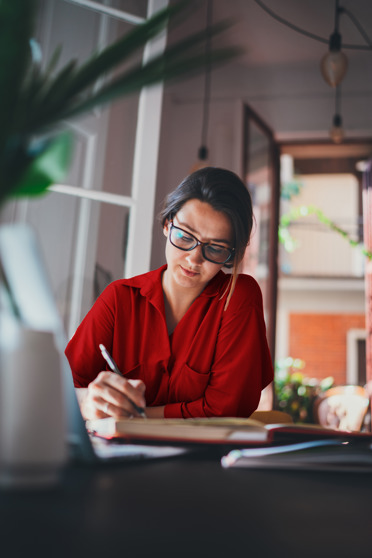 Invoice approval rules
As part of the accounts payable process, organizations usually have set internal rules for supplier invoice approvals.
Who has the right to approve invoices?
From which suppliers?
At what amount limits?
At what stage should the CFO or CEO always have final approval?
Such authorization rights should define who is authorized to approve a cost on behalf of the company.
For example, a cost center owner may be authorized to approve costs for that cost center up to a specific amount. The CFO and CEO must approve costs exceeding that amount limit before the invoice can be paid.
Suppose the company uses an account payable automation solution. In that case, such authorization rights can be configured in the system to automatically distribute invoices to the right person(s) for review and approval.
Creating an invoice approval process
Create invoices
All pertinent information should be gathered and entered into your company's invoice approval system.
This can be a manual data entry process, typically prone to human error. According to a report by the Institute of Financial Operations & Leadership, more than two-thirds of respondents still manually type invoice data into their ERP system.
Alternatively, companies can invest in an invoice capture solution that streamlines the input process and largely automates data collection.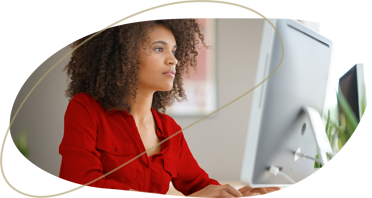 Validate purchase orders
Invoices must be organized and associated with their corresponding purchase order, creating a navigable trail in the procurement-to-payment process.
This step may also be automated when a single or complementary invoice system records purchases and payments.
Define exceptions
There are always exceptions to the rule. When automated algorithms flag invoices due to mismatched or absent information, they are routed to the person who can correct the issue.
The invoices are then forwarded to the expense authorizer to continue along the approval process.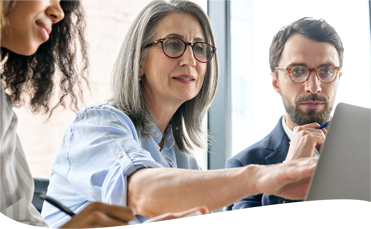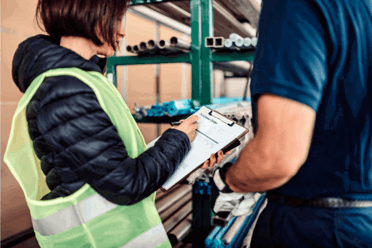 Route approvals
Invoices that pass the initial validation stages are routed appropriately. Predefined rules based on the requester or department can be programmed, so this takes place without manual intervention.
Payment processing
After approval, the invoice should automatically be forwarded to AP for payment, and the invoice should be closed after the payment has been processed.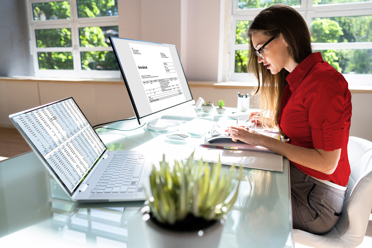 Why should you automate the invoice approval process?
Automation leads to faster processing times and fewer errors. It also improves access while maintaining security.
Consider these benefits of invoice approval automation.
Increased efficiency
An accounts payable software solution simplifies the invoice approval process by presenting the invoice information in digital format for easy review by the approver.
In addition, the system can automatically provide suggested coding based on the chart of accounts and rules configured by the company or based on historical data.
This way, the invoice approval process can be completed quickly and easily using a computer or mobile device.
Increased security
Traditional approvals may involve walking a piece of paper around the office and handing it over to be signed. Physical papers are vulnerable to misplacement or the wandering eyes of passersby.
An invoicing software solution provides a password-protected environment that makes this step secure and quick.
Savings on labor
A company can realize a lot of savings on labor costs when AP departments do not have to manage repetitive tasks like manual data entry or constant reminders to invoice approvers.
Their time can be better spent performing the higher function duties they were hired for.
Improved accuracy
The greatest opportunity for error or fraud is through manual data entry. When entry processes are automated and automatically matched against purchase documents, these errors are more easily alerted.
Better visibility
Access to invoice approvals can be simplified greatly through role-based rules that give each person the appropriate, limited access they need to perform their duties.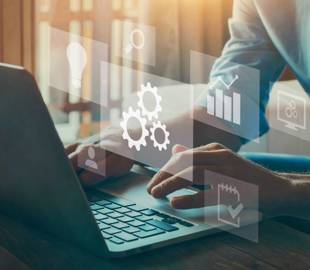 Guide to creating an invoice approval workflow
Is your business's payment approval process optimized? Manage accounts payable invoices more efficiently with automated invoice approval workflows and software.
Streamline the approval process
Every step towards automation has the potential to shorten the invoicing process, and this will please vendors because it means faster money in their pockets.
Smaller suppliers who rely on fast payments are more willing to work with your business and provide you with a more diverse list of trading partners.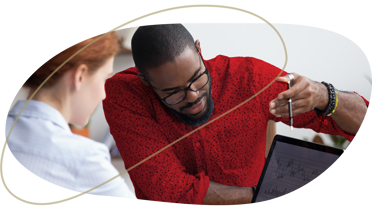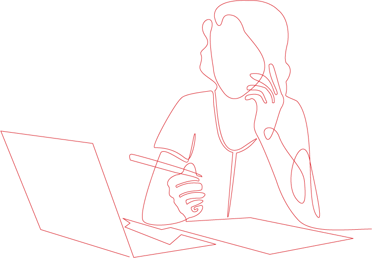 Better communication
Quicker payment means less waiting and wondering by your suppliers. This creates a black hole where other companies become frustrated with doing business with you.
Invoicing data is available to personnel in real-time and can be relayed to partner companies, so they are always aware of their payment status.
Fewer errors
Errors like duplicate payments or late payments cost partners time and money too. They may have to redirect resources to address your errors.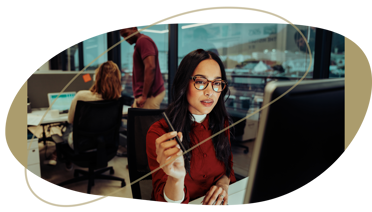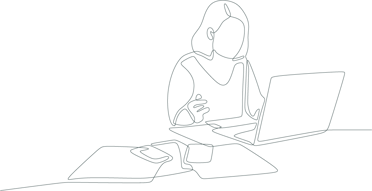 Support on-time payments
Companies that use automation software can achieve on-time or even early payments.
The due date of every active invoice is only a click away, and alerts can be programmed to keep AP staff aware of each obligation.
Improved compliance
Solid and secure record-keeping becomes the standard with invoice software solutions.
Auditors can easily access what they need without needing to access rows of file cabinets to perform their duties.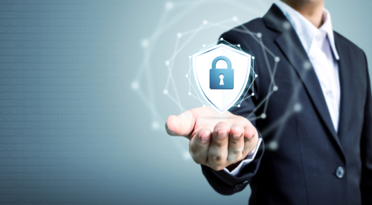 Frequently asked questions about invoice approval solutions
It starts with capturing invoice data in a unified manner so that a set of rules can be developed to route them to the appropriate approver.
Automated coding and distribution can cut days off the invoice cycle while also reducing the threat of entry errors.
The cloud-based system provides a secure platform for managers to approve paperless invoices effortlessly.
Efficiency is gained naturally by the automation process because the human element is what slows things down.
This is true regarding data entry, manual verifications, and papers stacked on someone's desk waiting for approval.
Yes, invoice software is designed with ready-made connections to popular ERP systems. This gives AP departments access to tools they are familiar with while they learn new and more efficient processes.
This is accomplished through connectors or rest APIs that allow separate software systems to communicate over the internet.
Financial and cyber security are important elements of every business. Invoice automation software provides a cloud system that is password-protected against unauthorized access.
This leaves your system far more secure than having paper financial documents floating openly through an office with public access.
One of the greatest benefits of implementing invoice software is the data access it gives your company's decision-makers.
Key performance indicators (KPIs) help to identify how your business is operating in real time. These data points can be examined based on industry needs and company preferences.
Some examples of common, trackable KPIs are:
The average cost to process one invoice
Total number of payment errors
Average days payable outstanding (DPO)
AP process cycle time
Ready to transform your AP?