CASE STUDY
CEVA Logistics case study
CEVA Logistics, a leading global logistics firm, sought an experienced procurement technology provider to help them transform and modernize their spending. After successfully implementing a sourcing and contract management solution with Medius, CEVA Logistics sought our help to standardize their Purchase to Pay (P2P) practices across their entire business.
They needed help with requisitioning and payment processing, as well as reducing overall procurement costs. In addition, CEVA Logistics needed a comprehensive analytics platform to analyze data, gather insight as well as boost overall procurement efficiency and effectiveness.
Finally, CEVA Logistics expected any Procurement solution they implement to have full integration with their ERP system J.D. Edwards (JDE).
In this case study, we'll demonstrate to you the challenges CEVA Logistics faced as well as how we helped them tackle them, including how we managed to integrate Medius Procurement with JDE.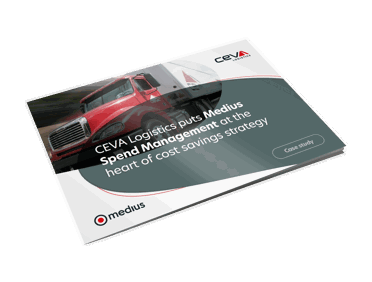 Our AP solution comes with a guarantee:
You don't have to work tonight.
Managing AP should be about strategy, not stress. Medius goes beyond basic automation by using AI to do the work –
so AP teams can wrap up on time and rest easy. Spend a few minutes with us to learn more.