CASE STUDY
Medius Pay improves Restaurant 365's process for vendor payments
Restaurant 365 is an accounting, inventory, and HR platform specifically for restaurants. With hundreds of suppliers, the company struggled to maintain timely payments and healthy vendor relationships. Learn how Medius Pay helped Restaurant 365 manage payments in a single, automated process and strengthen supplier relationships.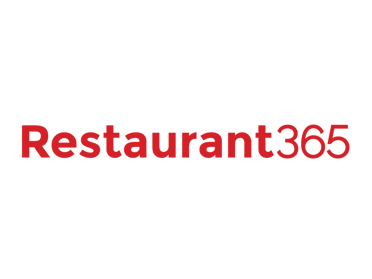 Background on Restaurant 365
Industry: Restaurant Management Software
ERP: Microsoft Dynamics AX
Country: USA
Solutions used: Medius Pay
Benefits of Medius Pay
Virtual Card payment creates a revenue stream of dividends   
Customized Billing and Reconciliation Reports are easily accessible
Dedicated onboarding and support provided 2-week implementation
Who is Restaurant 365?
A software platform that simplifies day-to-day management for more than 2800 restaurant operators, allowing them to control food costs and optimize labor.
What was the challenge?
Traditional payment methods were slow and lacked visibility. Restaurant 365 needed a better way to manage supplier payments and eliminate manual processing.
How did we help?
Medius Pay manages all supplier payments in one automated process and actually creates revenue with dividends from supplier credit card payments.
Introduce peace-of-mind into your payment processes
"Thanks to this integration, we have been able to deliver remarkable time and expense savings to our customers while simply making their jobs easier."
Clint Blaylock, VP of Payments
Restaurant 365
Medius Pay helps Restaurant 365 serve automated payments to its customers
Restaurant 365 is the leading all-in-one accounting, inventory, scheduling, payroll, and HR solution specifically for restaurants.
Learn how Medius Pay helps Restaurant 365 deliver time and expense savings to its customers while making their jobs easier.
Positioned for success:
-Payment automation is now part of Restaurant 365 suite
-Delivering time and expense savings to customers
-Maintaining proper control for audits and maximizing operational efficiency
Our AP solution comes with a guarantee:
You don't have to work tonight.
Managing AP should be about strategy, not stress. Medius goes beyond basic automation by using AI to do the work –
so AP teams can wrap up on time and rest easy. Spend a few minutes with us to learn more.