Guides & Reports
2019 Guide to Procure-to-Pay Change Management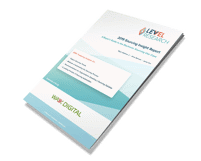 Automating your Procure-to-Pay (P2P) processes can bring significant benefits, such as cost savings, increased efficiency and better buying control. But, trying to implement processes such as electronic buying from business-approved suppliers only, or automating requisition approvals can be a huge project that requires careful preparation.
Whether you're adopting new P2P software or would like to automate your existing processes, you'll need to factor the internal barriers you might face, when trying to drive change.
Based on P2P research with procurement teams in growing businesses, this guide from Levvel Research reveals:
Current trends and barriers facing P2P change management
Key stages of P2P technology transformation
Best practice on approaching a P2P transformation
How Medius Procurement can support you with the above
Ready to transform your AP?