GUIDES & REPORTS
Ardent Partners' Procurement Metrics that Matter in 2022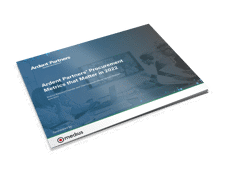 Co-sponsored by Medius, Ardent Partners' Procurement Metrics That Matter in 2022 presents key benchmarks that show the impact procurement has on their enterprises. It also details best-in-class metrics in the adoption of digital solutions, spend management, and outcome on the company's bottom line.
Download this report to learn:
The general capabilities and competencies of procurement organizations today
The top strategies and tactics used by leading CPOs of today
The latest "best-in-class" performance metrics and their defining characteristics
Ready to transform your AP?