GUIDES & REPORTS
Extending Your ERP Through on-demand applications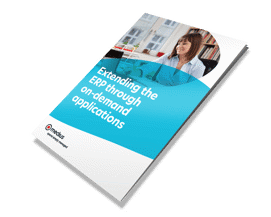 This document seeks to examine the advantages of selecting a specialist on-demand vendor over a homogenous ERP system spanning numerous business functions.
With such ERP systems comes fewer points of management and a relatively low risk factor, but where these systems fail to deliver is in non-core areas such as supply chain collaboration and procurement.
On-demand eProcurement solutions for example can offer better value, swifter time to market and a guaranteed ROI, all of which a single ERP system would struggle to achieve.
Download this exclusive white paper today to discover the benefits of an on-demand solution.
Ready to transform your AP?