Guides & Reports
The Financial Professional Census
For every organization, big or small, the finance teams serve some of the most critical functions — enabling these businesses to quickly improve control, reduce risk, drive efficiency, and reduce costs. This huge responsibility inevitably comes with risks and struggles which can be amplified in uncertain economic times.
This prompted Medius to want to learn more about the specific challenges finance teams face today. To paint a more complete picture, Medius partnered with Censuswide to survey 2,750 senior finance executives across major markets in North America, Europe and Asia, resulting in this 2022 Financial Professional Census.
The report examines the key challenges of finance teams in 2022 which include:
Rising fraud
Late supplier payments
Strained relationships with procurement
Retention of talent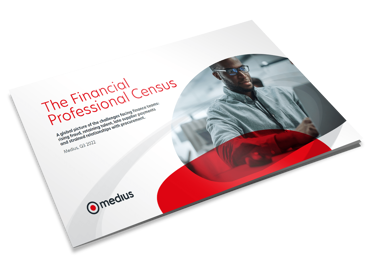 Our AP solution comes with a guarantee:
You don't have to work tonight.
Managing AP should be about strategy, not stress. Medius goes beyond basic automation by using AI to do the work –
so AP teams can wrap up on time and rest easy. Spend a few minutes with us to learn more.