Guides & Reports
How to manage supply chain risk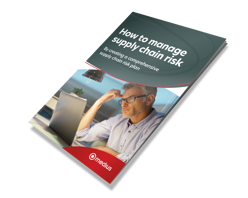 Over the last ten years, many organisations have been rocked by a series of entirely avoidable supply chain vulnerabilities. One of the biggest, if not the biggest, has been the COVID-19 pandemic unfolding right now.
In this guide, we'll detail the steps you need to take to create your own supply chain risk strategy document to help you avoid supply chain disruption.
Its four steps include:
Identify and document unknown risks
Build your supply chain risk management framework
Keep an eye on risks
Make people accountable and regularly review
Ready to transform your AP?