GUIDES & REPORTS
IDC 2021 SaaS CSAT Award for Accounts Payables Report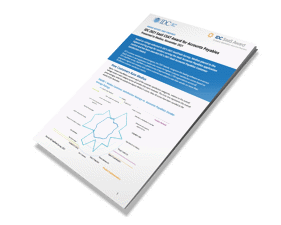 Based on ratings collected in IDC's 2021 SaaSPath Survey, Medius placed in the highest scoring group for vendors serving the SaaS Accounts Payables application market and has been awarded IDC's 2021 SaaS Accounts Payables Customer Satisfaction Award.
What you'll find in the full report:
How customers rate Medius
Accounts payables vender performance vs. customer expectations
What's behind IDC's SaaS Award Program
Complete the form to access your copy of the 2021 SaaS CSAT Award for Accounts Payables.
Ready to transform your AP?