PRODUCT BROCHURE
Medius Analytics product sheet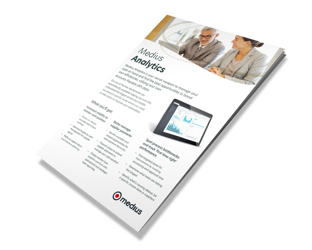 Medius Analytics is your secret weapon to manage cash on hand and find the best opportunities to boost your efficiencies, utilizing your own Accounts Payable (AP) data.
Our out of the box dashboards are automatically available. Helping you not only understand the bigger picture, our solution allows you to pinpoint specific areas where you need to take action to improve automation.
Ready to transform your AP?