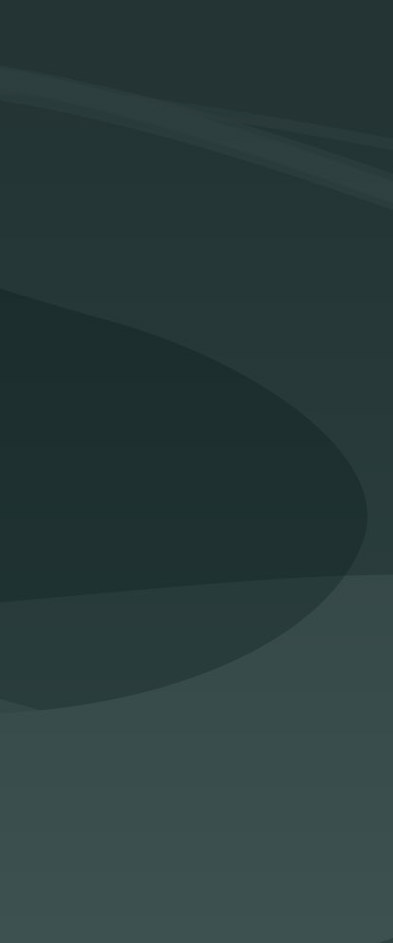 Accounting was never meant to be manual labor.
Gain visibility and control from procurement to pay with Medius for NetSuite.
Medius links the procurement to payment process together using intelligent technology to reimagine how invoices move into and through your business through a process that you don't have to touch and that gets smarter every time.
Oracle NetSuite with Medius Procurement and Medius AP Automation and Medius Pay helps organizations eliminate maverick spending, gain greater spend management visibility, and automate repetitive tasks with an easy-to-use experience that extends Oracle NetSuite's existing functionality.
The Medius Procure thru Pay Process for NetSuite
Medius solutions streamline and eliminate bottlenecks in each step of the procure to pay process.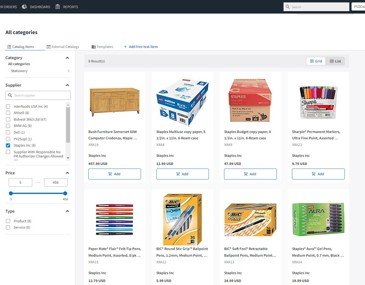 Consumer-like buying tailored to you.
Search for what you need across your internal catalogs for pre-approved goods and services. Or punchout seamlessly and shop via third-party supplier (Amazon, Walmart, etc.) catalogs with negotiated items and pricing that lets you add items to a shopping basket for routing to your pre-designed approval process.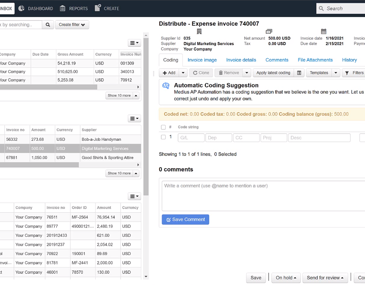 Anybody can automate AP. Make AP autonomous instead.
Ditch sending paper POs to your suppliers. By integrating Medius AP Automation with Medius Procurement you can automate the entire procure-to-pay process. Medius AI that automatically extracts the data you need from supplier invoices and eliminates the need for manual checks and reviews. Medius's continuously learning AI reduces invoice capture and processing overhead, only flagging true anomalies and exceptions.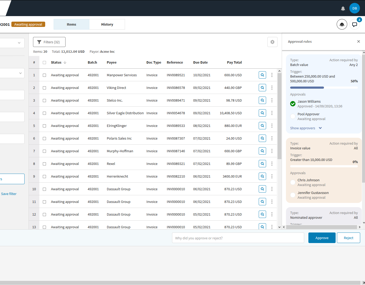 Don't stop until they're paid.
Pay all your domestic and international suppliers via a single channel using your existing banks and accounts – creating a simple, secure and streamlined vendor payment process. Protect your company's cash with automated risk-scoring, digital audit trail and secure file transfer from your ERP to the bank. Process payments faster in one invoice to pay solution and make cost-efficient payments with zero wire fees for your international suppliers.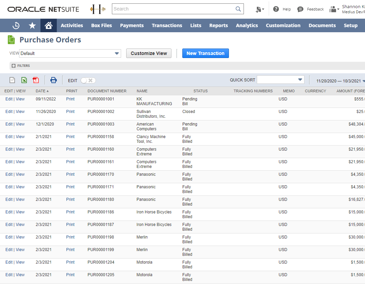 Continue working with the NetSuite you know.
Start simplifying your procurement and AP processes today with Medius's managed NetSuite integration, no costly implementation consultants necessary. Avoid the time and costs of traditional ERP integration with a pre-packaged and fully managed Oracle NetSuite connector that provides a seamless deployment without effort or risk.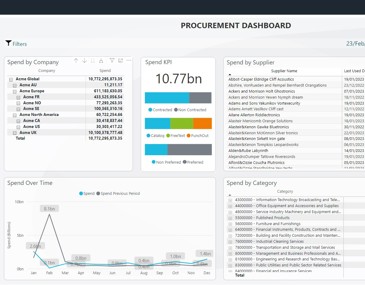 Eliminate maverick spend and reduce fraud.
Medius Analytics gives you real-time insight into your spend and cash flow. Configurable dashboards help you drill down into specific transaction details or review an entire spend category giving you complete confidence of spend, accounts payable, and payments.
Previous
Next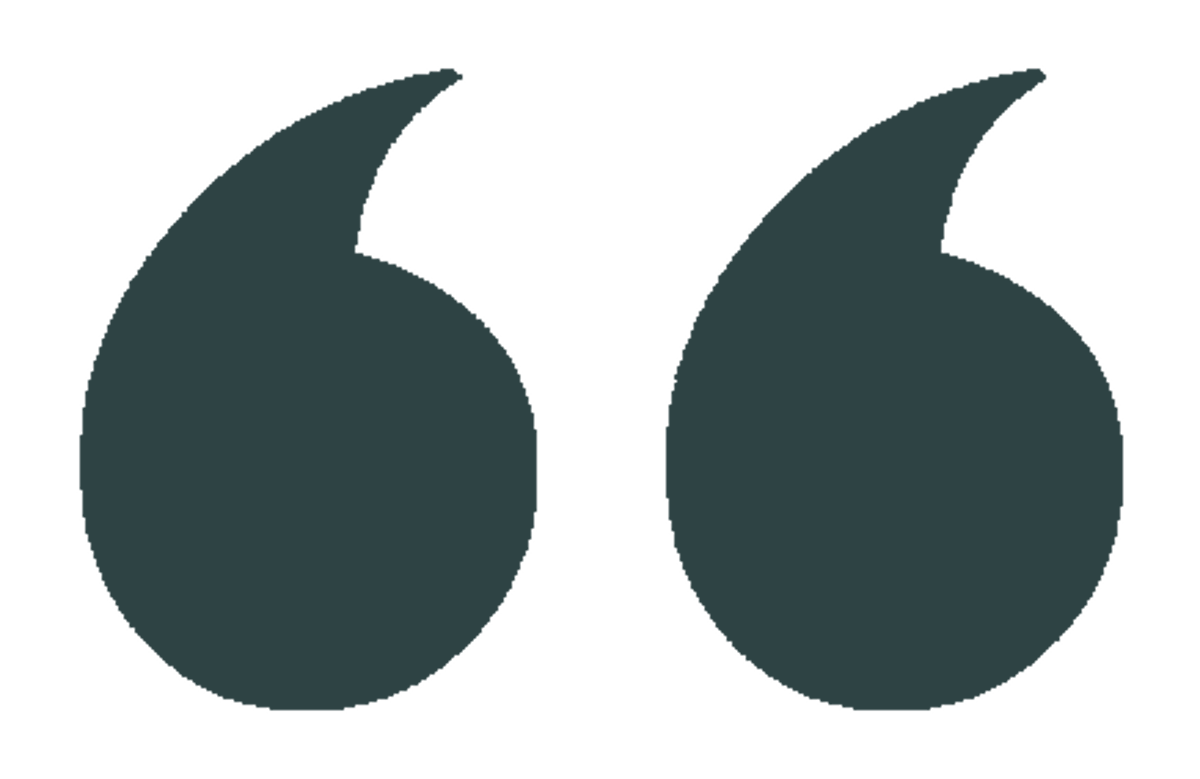 "While the NetSuite integration was critical in the selection process, Medius also won out on price, integration capabilities, and implementation timeline. Time-to-value was an important consideration."
Stefanie Röhrich
Finance Manager, GoStudent
AP Automation should be first in you procure-to-pay process. Here's why.
AP automation is often last on the list in a procure-to-pay process digital upgrade, but it should be first. Why? Because it is the true cornerstone for true spend management.
Read our latest blog to discover the top 3 reasons why you should put AP first in your procure-to-pay process, and how the entire organization will benefit as a result.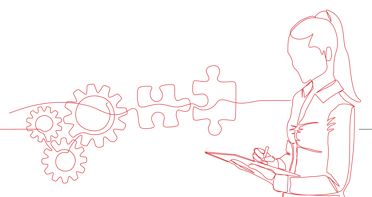 See how it works for yourself.
Move through our interactive demo below to get an inside look at how our NetSuite integration works for users. Interested in a more encompassing view of the process? Check out the full-screen experience for our interactive NetSuite demo.
Frequently asked questions
A Procurement solution, also known as eProcurement, is a process of requisitioning, ordering and purchasing goods/services via the internet.
At an enterprise level, a chief procurement officer will set policies for procuring goods and services for the business, with a goal of getting what the business needs for the best possible value. To accomplish this, there are several actions to take, such as: establishing supplier relationships, negotiating contracts, and setting purchase limits. You can simplify this process using a procurement solution, such as Medius Procurement.
Our eProcurement solution gives procurement leaders the ability to streamline and automate these policies, alongside vendor contracts and relationships in one system. It also enables employees to look through any catalogs and select the items they need in one centralized digital hub, instead of an elongated manual process.
eProcurement solutions can manage purchases based on permissions set by an admin, enabling buying professionals to manage delegating responsibilities more accurately. Any supplier contracts can also be stored within your procurement platform alongside the vendor's contact information, and payment terms, making managing relationships easier.
A procurement software system is essential for any business that wants to cost efficiency and control in mind.
Accounts payable automation is the act of moving away from manual AP processes to a digitized and streamlined solution that automates everything from invoice capture and processing right on through to payment. But why stop at basic automation? Medius goes beyond basic AP automation by using artificial intelligence (AI) to do the work—invoices get coded, approved and paid while you get to go home and rest easy.
Accounts payable automation software is designed to rid you of many of the manual aspects of accounts payable systems. It's specifically useful in facilitating the automatic creation, review, and approval of invoices digitally—rather than having to receive, scan, and manage paper documents.
There are plenty of accounts payable automation vendors out there, proving that anyone can automate AP approvals. That's why Medius has put together a line of accounts payable tools that stand to revolutionize the way you work. With the Medius Accounts Payable Automation solution, AP processes can be streamlined and managed more efficiently to provide better visibility and control over an organization's finances.
The main functions of supplier payments solutions include digital approval processes, automatic risk scoring, fraud detection, and bank file integrations.
Medius Pay helps remove lengthy and error-prone manual approval processes via email or signature on paper. Instead, all review and approval steps are conducted in a secure online tool allowing for full visibility and audit trail of payment transactions.
Medius Pay also includes risk scoring functions that automatically identify anomalies – such as a new supplier, changed supplier banking details or duplicate payments –to stop potential fraud.
Bank integration with Medius Pay offers a secure and fast data flow from the business ERP system, such as NetSuite, directly to the bank enabling faster payment transactions.
Ready to transform your AP?