Businesses are losing money
It's not just consumers getting tricked into invoice fraud - mid-sized businesses on average are losing almost $300,000 annually to invoice fraud, according to a recent survey of 2,750 finance executives in North America, Europe and Asia by Medius and Censuswide.
However, the survey highlighted that many finance executives aren't clear of the extent of the problem. The study found that one in four or 25% of finance executives surveyed were unable to estimate how much invoice fraud was costing their businesses, even though last year the study found that on average, finance teams spotted 12 cases of this kind of fraud.
As businesses and their finance teams move increasingly to digital invoice management solutions, scammers are rising to the challenge and modernizing their methods. While there are many ways businesses can be defrauded in the invoice process, three of the most common ones to watch out for are:
1. Illegitimate vendors
One of the biggest scams is illegitimate vendors getting into business systems and submitting invoices that are low cost enough to get approved quickly, without triggering the needs for additional approval checks. This most commonly occurs when businesses do not have a process in place to adequately vet and set up a vendor. By using an invoice automation system, multiple people within the company are able to be part of the invoice approval process for enhanced transparency, as well as enabling the use of third-parties to verify that they are legitimate vendors.
2. Fake invoices
This typically involves invoices being received from what may look like a valid vendor, but there may be a slight change to remittance information. For example a different address, ACH routing number or email address. Fraudsters ensure just enough is changed so when businesses get the invoice they recognise it as a valid vendor and accept any information changes they have requested, which are then diverted to a fraudulent account. This kind of fraud can be perpetrated by someone on the vendor side, someone on the paying company's side who knows they get the invoices and changes the bank account information, or there can be bad actors from the so-called dark web that capture that information. Medius accounts payable software uses capture technology such as invoice matching systems and other solutions to catch this.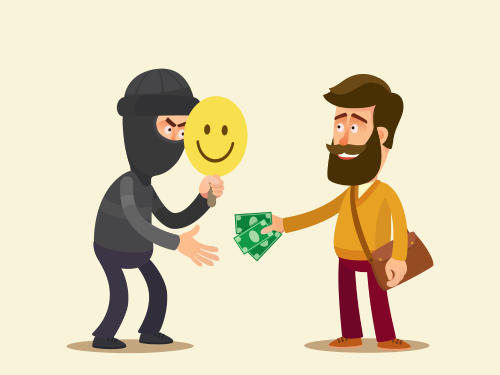 3. Intercepting mailed checks
The survey also found that 40% or so of companies are still mailing checks in the U.S. However, checks get intercepted all too often. Fraudsters will edit and change the name, digitally capture the check, change the pay-to information and then deposit it in their account. When businesses don't complete thorough and regular reconciliation processes, they are not looking at every single check to make sure it's a positive pay.
Medius accounts payable software automates the invoice process. But even with technology that smooths the payments process and helps catch scams, CFOs and finance teams need to remain vigilant when it comes to invoice fraud.
Businesses are required to constantly monitor to mitigate risk, and ensure ongoing improvements and health checks are common practice.
Get started
Not sure where to start? Book a free demo. We'll guide you through your AP optimization options and narrow it down for you (no strings attached).
Are outdated processes holding you back?
Accounts payable staff are on the front line of business change and often are tasked to implement cash flow policy changes in near real time. In many ways, AP has become the control tower for managing spend within the organization. However, many of them are stuck with legacy tools and outdated processes, creating massive inefficiencies. The real promise of AI and machine learning within accounts payable is not just streamlining processes but eliminating them. This report from IDC explores how AP automation of today is evolving to become autonomous AP of tomorrow.