 Spend management definitions, meanings and explanations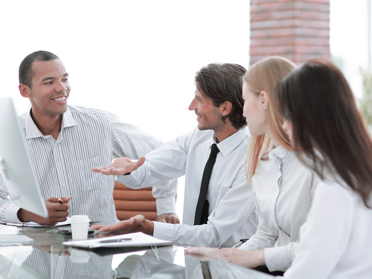 Accounts Payable
What is Accounts Payable, or AP?
This is the money owed, or a liability to a creditor, usually due to purchases of goods or services.  It also describes a function within a business that is focused on the processing of payments to suppliers for goods and services purchased.


What is Invoice Matching?
Depending on the capability or policy of an organization, Invoice Matching can be described as a two-way process (Purchase Order and Invoice), or (Purchase Order, Receipt, and Invoice). It describes the workflow processes of ensuring that payments made to suppliers are authorized. This can minimize invoice inconsistencies and unauthorized payments.


What is the Three-Way Match?
A Three-Way Match refers to the validation of an invoice by a buying organization before payment is made to the supplier. The procedure ensures that a valid purchase order number has been raised on the buyer's purchasing system, a goods receipt notification (GRN) has been completed by the buyer to confirm satisfactory delivery, and a valid invoice has been received from the supplier.


Purchase to Pay, or P2P, is the end-to-end process an organization follows when buying goods or services from a supplier and making a subsequent payment for those services. Purchase to Pay systems facilitate staff efficiencies, cost savings, spend control, and transparency in areas such as product or service requisitions, budget authorization, receipting of goods, and invoice processing.


Spend Analysis is the practice of using intelligent data technologies to help integrate various data sources from back-office finance and ERP systems to gain visibility into an organization's overall spend data. Spend Analytics software offer users several benefits including identifying supply chain risk (e.g. fraud), finding savings opportunities, rationalizing suppliers, and reducing administration overheads.


What is Budget Management?
The process of monitoring and tracking revenue and expenses is known as budgetary management. Budgets are created for all of a company's subsidiaries, divisions, and departments. Division budget management is primarily the responsibility of departmental managers. These budgets are integrated into the master budget, which also includes budgeted financial statements, cash inflow and outflow forecasts, and a long-term financing strategy.


What is Expense Management?
Expense management is a system used by a business to process, pay and audit employees' expenses. These costs are primarily, but not limited to, expenses incurred when an employee is away from their home of their office on behalf of the company, this can include travel and entertainment costs. Using an expense management system allows businesses to process and analyze the data submitted by employees, and track whether these align with the company's expense policies. It consists of two key elements: how a business pays for their items and how they track their business spending.


Sourcing
Source to Pay describes the set of activities an organization manages from selecting a supplier through to making payments against their invoices. Core activities include supplier selection, supplier on-boarding, contract set up and management, allocating spend against budget, processing invoices, and making payments to suppliers. A Source to Pay software solution is designed to help procurement and finance departments streamline and automate all these activities to deliver spend control, cost savings, and spend compliance.


What is eSourcing, or Electronic Sourcing?
eSourcing, or Electronic Sourcing, is a common term used to describe the use of online systems by organizations to collect and compare information about a number of suppliers, in order to help the buyer select a preferred supplier(s). The main types of eSourcing systems are designed to help generate cost savings from their supply chains, improve information management and supplier relationships.


What is Ethical Sourcing?
Ethical sourcing refers to the process of ensuring that goods are obtained in a responsible and sustainable manner, that employees involved in their production are safe and treated fairly, and that environmental and social implications are considered during the sourcing process.



Supplier Management
What is Supplier Management?
Supplier Management describes the strategic planning and management of suppliers' information, interactions, and relationships by a buying organization. Successful Supplier Management involves engaging with suppliers in a way that reflect the priorities of the organization, and how best their requirements can be achieved. This can also maximize the value of procurement activities – from evaluation and on-boarding of new suppliers into the supply chain of the buyer, to ongoing performance review.


What is Supplier Relationship Management, or SRM?
Supplier Relationship Management, or SRM, is the process and framework a buying organization uses to manage all dealings with its suppliers to improve performance, reduce financial risk and drive down costs. This process can be facilitated using Supplier Relationship Management software systems to improve collaboration and monitor performance with suppliers.


What is Supplier Information Management, or SIM?
Supplier Information Management, or SIM, is the process of centralizing and storing all supplier data to give a single repository containing all supplier information. Supplier Information Management software automates and manages the process for buyers with supplier portals where suppliers are expected to ensure all required information is up-to-date.


What is Contract Management Software?
Contract Management Software is used by organizations to facilitate the electronic negotiation, storage, and ongoing management of supplier contract documents, and ensuring supplier contract compliance.
Procurement
eProcurement is the umbrella or catch-all term for all purchasing and sourcing activities conducted via the internet or via other information and networking systems. A procurement system, also known as a purchasing system, allows businesses to automate the process of purchasing goods and services as well as inventory management. It increases the speed, processes, transparency, and effectiveness of the whole procurement process by enhancing interactions between suppliers, buyers, and other value chain stakeholders.


What is eProcurement Software?
eProcurement Software is a business technology that allows users to carry out purchasing and sourcing activities with computers and related devices. This usually involves the requisitioning, ordering, and purchasing of goods and services over the internet or other information and networking systems.
An eProcurement Software can augment the interaction between suppliers, customers, and other value chain partners with the intention of improving efficiency and transparency throughout the entire procurement cycle. The software can also lower the total cost of such activities.


What is Procurement Software?
Procurement Software is a computer program that allows an organization to automate purchasing and supplier sourcing processes. This includes activities such as raising and approving requisitions, ordering, and purchasing of goods and services, as well as receiving and managing the invoice and payment. Procurement Software can help drive down costs of procurement activities, whilst boosting their effectiveness and efficiency. Organizations can also achieve better transparency by automating and standardizing their procurement process using this software.


Procure to Pay is also known as Purchase to Pay, it is a solution that is fully integrated in order to support the end-to-end buying processes within an organization. It facilitates the electronic raising of purchase requisitions, supporting the business workflow including delegation of authorization to spend, order placement with suppliers, despatch, acknowledging receipt of goods and services, and processing of invoices.


What is the Procurement Cycle?
The procurement cycle is the chain of events that occur during the procurement of goods. It comprises of a number of stages, starting with the organization identifying a need for goods or services, evaluating and awarding contracts to the most suitable suppliers, and ensures compliant purchasing from the supplier by its staff. An effective procurement process is important for a company's financial efficiency as it helps the organization pay the best price for goods, reduces delivery time, and assists in selecting the best partners to work with.
The procurement cycle is the end-to-end process, comprised of a number of stages, where an organization identifies a need for goods or services, evaluates and awards contracts to the most suitable suppliers, and ensures compliant purchasing from the supplier by its staff.


Why is procurement important?
Procurement is a strategic function that is key to a business's profitability, facilitating decisive purchasing and the efficient acquisition of goods and materials. Procurement is important because it can bring meaningful benefits to a company's bottom line, providing transparency and efficiency which are crucial in controlling spend.
eProcurement has proved to be an important facet of the procurement process. It gives businesses the opportunity to make purchasing and sourcing decisions via online-based systems. This enables relevant and direct interaction with suppliers, partners, and customers.


Why is procurement important for an overall business strategy?
Across a business, decisions are made by individuals and teams which can affect cost and profitability. Incorporating procurement into an ongoing business strategy can offset the financial impact of purchasing and acquisition, giving departments the opportunity to streamline processes, reduce spend and identify more cost-effective sources of supply. Most private sector organizations integrate procurement into their business strategy – illustrating its importance.


Why procurement management is important
Procurement management is critical in ensuring that all activities and processes related to the acquisition of goods and services within a business are sourced efficiently and at the lowest possible price. The key to effective procurement management requires companies to supervise and oversee key purchasing decisions so that costs are kept to a minimum, without negatively impacting how internal teams operate and source essential goods and services.


Why is procurement important in supply chain management?
Procurement is a powerful enabler in supply chain management. Not only can it help businesses to control acquisition costs, but it can also help to make handling partnerships with suppliers and stakeholders more efficient and profitable.
The importance of eProcurement can't be understated in supply chain management. Technology can bolster time-saving measures, cut down on errors, and improve decision-making across the supply chain so that businesses can readily meet the expectations of key stakeholders.


What is cloud-based procurement?
Cloud-based procurement is the process of using cloud technology to handle procurement activities. By using platforms hosted on the cloud, businesses can control and manage all procurement activities across their organization and network, including payment handling, requisitioning, sourcing and purchasing.
Procurement delivered over the cloud has become the go-to model for businesses looking for an agile and transparent procurement solution. The cloud gives organizations the freedom to access eProcurement platforms and storage from any device connected to the web, facilitating a more flexible approach across their supply network.


What is Direct Procurement?
Direct Procurement is a category of goods (usually raw materials) and services that are provided by a third party and are directly consumed by their end customers. They are directly related to generating income for an organization and are core to the business offering. Sometimes referred to as Goods for Resale (GRF).


What is Indirect Procurement?
Indirect Procurement refers to various categories of goods and services that are purchased to support an organization's operational processes but are not regarded as core to the organization's income generation or offering. Sometimes referred to as Goods Not For Resale (GNFR).


CIPS stands for the Chartered Institute of Purchasing and Supply. It is a UK-based organization promoting procurement best practice.


eAuction
What is an eAuction, or Electronic Auction?
An eAuction, or Electronic Auction, is an online procurement tool whereby a buying organization can run events in which suppliers compete against each other to supply a defined set of goods or services to the buying organization. The process highlights cost differences from different suppliers and puts a downward pressure on the price by introducing competition into the process.


What is EDI, or Electronic Data Interchange?
EDI, or Electronic Data Interchange, or web EDI, refers to the transfer of data from one computer system to another in a standardized format. Historically EDI was enabled via Value Added Networks (VAN's), but more recently point to point exchange of data is facilitated via multiple methods captured under the umbrella of 'integration' utilizing middleware solutions such as ESB's (Enterprise Service Bus).


What is a Dynamic Purchasing System?
A Dynamic Purchasing System (DPS) is an electronic system for purchasing goods, services, and works that are both frequently used by your company and readily available on the market. It's similar to a framework, but it's 100% electronic and allows you to add new vendors at any time.


What is a Reverse Dutch Auction, or Dutch auction?
A reverse auction is where sellers bid for the prices at which they are willing to sell their goods and services. The buyer requests a specific item or service, then the sellers make bids for the amount they are willing to be paid for the product and service. At the end of the auction, the lowest bidder wins.


What is a Japanese Auction?
A Japanese Auction involves an organization lowering the prices after each bid during an auction event, at which point each supplier must signal their willingness to remain in the auction at the current price. The auction is completed with the desired number of suppliers remains in the process. In a Japanese Auction, the buyer dictates the change of price and it ends when suppliers stop signaling their willingness to accept a price change. Suppliers are generally restricted from seeing the suppliers remaining in the process.
eTender
What is eRFx, Electronic Tendering, or an eTender?
eRFx, Electronic Tendering, or eTenders is the process of creating tender documents and running tendering events online. Typically the tender documents are distributed to relevant suppliers who are to respond within a set timescale. The system will save the user time by collating all responses with automated score carding, helping to identify the most suitable suppliers from all responses.


What is an Invitation to Tender, or ITT?
An Invitation to Tender, or ITT, is the process whereby a buying organization approaches suppliers to submit information, usually in the form of commercial quotes or tenders, to indicate their intention to supply goods or services for a defined project.


What is a Request for Proposal, or RFP?
A Request for Proposal, or RFP, is the process whereby a buying organization requests suppliers to submit a proposal outlining how they would complete or manage a project of work specified by the buyer. The requested proposal would typically ask for details of tasks to be performed, timelines for completion, service levels, and costs.


What is a Request for Information, or RFI?
A Request For Information, or RFI, is a standard procedure whereby a buyer collects information regarding the capabilities and finances of various suppliers to enable the buyer to perform market analysis prior to launching an initiative to select a supplier.
Additional spend management definitions
What is Accounts Receivable, or AR?
Accounts Receivable is a function within a business that offers credit terms for its goods or services and is focused on obtaining payments for those goods and services provided to customers.
impact on company operations in order to avoid disrupting workflow and to assist the team in navigating the transition.


Maverick Spend, also known as 'wild purchasing', refers to uncontrolled, uncompliant, and unauthorized purchases made by employees within buying organizations. Typically are used to provide a level of spend control and minimize this practice within organizations.#


What is Treasury Management?
Treasury management can be referred to as the process of planning, organising, and controlling the enterprise's assets, funds, and working capital, or liquidity. It's an important aspect of every company's operation. The main purpose is to migrate any financial risk that may develop, by maximising funds, maintaining financial performance, reducing overall costs, and minimizing operational and financial risk.


What is Category Management?
Category management is a strategic approach used by procurement to group spend into groups containing similar or related products or services. Organizations can segment the spending on bought-in products and services and arrange them into discreet groups based on the function. These segments are commonly known as product categories. In order to maximise spending efficiency and supplier innovation, organizations will employ dedicated personnel who have expertise in particular categories. 


What is a Change Management Plan?
A change management plan acts as a road map for a company's implementation of the change management process. A change management plan is required when a change will have an


What is an Expression of Interest, or EOI?
An Expression of Interest, or EOI, means that a potential supplier is invited to confirm if they are interested in delivering goods or services required by the buyer. This is usually the very first step.
Ready to transform your AP?