 Automated Payment Systems
What is an automated payment system?
An automated payment system allows a business to pay invoices electronically instead of through paper checks.
An automated payment system may offer various payment methods, like ACH transfers, wire transfers, and virtual credit cards.
Automated payments are part of a larger strategy for a business to simplify and streamline the accounts payable process.
How can automatic payments be set up? It involves onboarding vendors to a common process. For example, the Medius Pay solution allows a company to manage the invoice-to-pay process.
Medius assists suppliers and vendors with enrolling in your vendor marketplace. This portal provides secure banking instructions that allow partner companies to convert to electronic payment and receipt.
Benefits of automated payment systems
What are the benefits of an automated payment system? Many benefits apply to both your company and supplier companies equally. Consider some examples of the outcomes you can expect with a switch to an automated payment system.

Time and cost savings
There are multiple bottlenecks in manual payment processing. Accounts payable staff must process invoices, get approvals, and process payments.
These steps can be improved by removing manual elements that slow down the time-to-pay metric.
An automated payment system will bring separate payment types under one roof, allowing AP staff to work faster.
This solution brings cost savings with it. Paper checks are expensive regarding materials cost and workforce time input.
Reduced risk of human error
The greatest risk of error in payment processing is human error. An automated payment system works to reduce or eliminate human involvement through manual processes like data entry, where errors can easily creep in.
The rise of artificial intelligence provides the unique benefit of intelligently scanning for suspect payments that need manual review.
These payments can be cross-checked against other documents like the original invoice details and receipt of goods.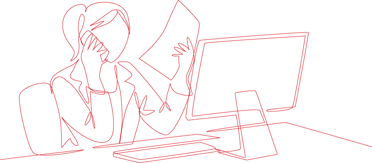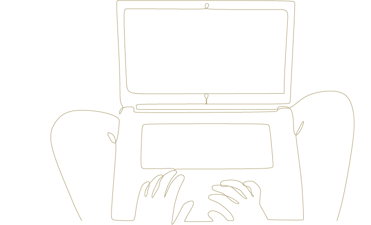 Greater transparency and accountability
Accounts payable can become a data silo very easily. In this situation, the data held by the company is controlled or understood by a few people – or just one.
An automated payment system provides greater transparency because a common dashboard gives clear insight into your payment status.
Electronic records are logged to record everything related to payment activity. This gives companies actionable data with which to calculate metrics to understand the health of the payment process.
Better security
Security should be a top priority for companies regarding their payment process. An automated payment system supports an improved security methodology.
With a cloud-based system limiting access to authorized users, business leaders can be assured that the system is secure.
Built-in checks that compare payments with supporting documentation help prevent errors and intentional fraud.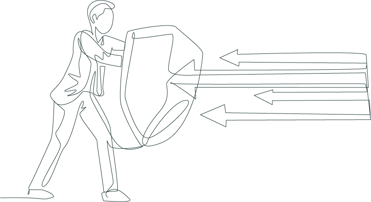 Best practices when using an automated payment system
Provide multiple payment options
An automated payment system becomes more valuable when it offers your partner companies more options to send and receive payments. This may cause less disruption or fewer changes to partner payment processes, leading to more agreeable adoption. The result can be improved vendor relationships because not only are you supporting their methods, but you are also paying them faster and more efficiently.
Test and monitor regularly
Any new system should be thoroughly tested before putting it into a production environment. This includes in-depth training of users and ongoing support for answering questions. Monitoring an automated payment system gives confidence that the system is running smoothly. Failure to do so could allow unintended misconfiguration to cause errors.
Seek internal and partner buy-in
No one likes changes to familiar processes. Deploying a new automated payment system comes with pain points. Promote implementing a new automated payment system among senior administration, influencers, and general personnel. Highlight the benefits of such a system so that all are on board and will work to make it a successful rollout. Likewise, speak with partnering vendors and suppliers to inform them of your new implementation and seek their compliance with such a change.
Automate your payment processing with Medius
Your payment processing deserves an upgrade. Leave the outdated, manual payment processing of paper checks behind.
Book a demo today to see how the solutions from Medius can support your goal of a streamlined and unified workflow.
Frequently asked questions about automated payment systems
An automated payment solution is one part of a cloud-based procurement system that allows a business to make and accept electronic payments.
Sometimes, electronic payments like ACH or wire transfers can replace expensive and time-intensive paper check payments.
Automated payment systems provide an online portal with which suppliers connect to get paid by your company.
Secure banking transactions can be initiated from this portal. Details of every transaction are recorded and logged.
Metrics of key performance indicators can be communicated to dashboards so that you always know the state of your AP.
Automated payment systems provide secure access to authorized users. Only approved vendors are invited to use the system, and access can be revoked as needed.
Electronic payments, such as those that run through ACH, follow industry-standard security checks and are more secure than paper processes because they are not subject to human error.
Yes, an automated payment system can integrate with popular ERP systems. For example, Medius Connect provides pre-package and fully managed connectors from an ERP to Medius products.
Custom-built integrations can be made using REST APIs so that all your financial applications meet your specific needs.
Yes, payments to and from international customers can be integrated into an automated payment system.
Wire transfers are a key featured payment option that allows full adoption from various suppliers and vendors.
Cloud-based digital processes allow for a more robust documentation system and tie-ins to third-party software with secure connections.
Risks associated with manual processes are reduced or eliminated with automated payment systems. This often reduces or removes incidents that call for costly data breach mitigation.
Ready to transform your AP?