Why not come along and join us as we proudly sponsor the M3UA user group event?
This event has been designed to enable and encourage information and knowledge to be exchanged in all matters concerning the Infor M3 ERP solution.
Come and visit the Medius stand, where our staff will be on hand to answer any questions you may have, and show you a hassle free demo.
This is your opportunity to develop and enhance your M3 user knowledge and beyond.
Manchester, UK
23rd - 24th May 2023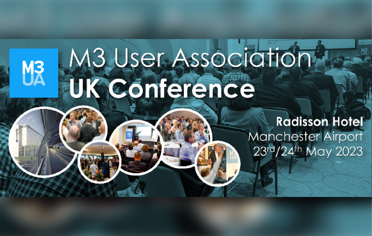 Our AP solution comes with a guarantee:
You don't have to work tonight.
Managing AP should be about strategy, not stress. Medius goes beyond basic automation by using AI to do the work –
so AP teams can (heaven forbid) go home and rest easy. Spend a few minutes with one of our advisors to learn more.