CASE STUDY
BetVictor case study
BetVictor, a market leading bookmaker, and online gaming organization, sought to improve its contract management process. After a rigorous selection process, the firm decided to use Medius Contract Management.
In this case study, we'll detail how we helped BetVictor achieve its goals and break down how the implementation of Medius Contract Management has transformed its contract management process.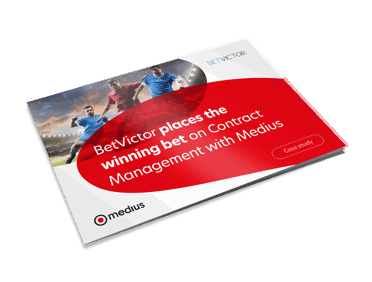 Our AP solution comes with a guarantee:
You don't have to work tonight.
Managing AP should be about strategy, not stress. Medius goes beyond basic automation by using AI to do the work –
so AP teams can (heaven forbid) go home and rest easy. Spend a few minutes with one of our advisors to learn more.