Prevent white-collar crimes: The rise of accounts payable and invoice fraud.
Nov. 7, 2023 at 10am PT / 1pm ET
Organized crime is becoming more professional, and along with a few rogue individuals, is thriving on disorganized invoice processes. 25% of finance professionals are unable to estimate how much fraud is costing them—because they're often unaware that it's happening—but the other 75% put the cost at well over a quarter of a million dollars annually. If you want to dive deeper, and fight fraud more effectively, you need to look for the telltale signs. A Certified Ethical Hacker (someone who trained with FBI agents as well as Nuclear Regulatory Commission agents to understand criminal behavior) will share tips on how you can spot invoice fraud and more importantly, stop it.
Join our webinar and you'll learn to:
Understand what invoice and AP fraud is and how it can affect our organizations.
Recognize how fraud could be perpetrated by an assailant with limited information about your organization or AP department.
Review advanced tactics that can be utilized to commit fraud through social engineering, domain spoofing and supply chain interference.
Learn practical ways in which we can help mitigate fraud exposure.
Jonathan has facilitated investigations into fraud including cases that involved Medicaid fraud, supplier spoofing and document forgery cases referred to federal agencies. He has also initiated cyber incident response teams and helped create cyber threat education programs for multiple organizations. He also achieved a Certified Ethical Hacker and did so while training with FBI Agents, Nuclear Regulatory Agents and various defense/military personnel.
Don't miss this highly anticipated webinar discussion.
Register now.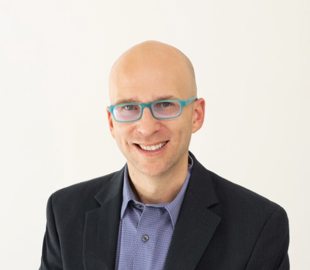 Jonathan Beckham
VP Product for Payments, Medius
Former CTO/CIO and Certified Ethical Hacker, Jonathan is now VP of Product for Payments at Medius. As former CTO of a payments company, he has processed hundreds of thousands of payments in billions of dollars annually. He has a Computer Science Degree and achieved certifications in Project Management Professional (PMP), Ethical Hacker (CEH), Scrum Master (CSM), Product Owner (CSPO) and AWS Cloud Practitioner.
He has published research in data interoperability and technology management.