Guides & Reports
Aligning procurement and payables – The why and the how
The events of 2020, in particular, the pandemic has created an urgency for AP and Procurement departments to work together even closer. In this interview, Daniel Saraste, SVP Product Strategy and Innovations, highlights why this is important and how your organisation can succeed in aligning procurement and payables.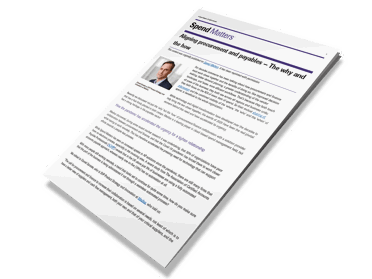 Our AP solution comes with a guarantee:
You don't have to work tonight.
Managing AP should be about strategy, not stress. Medius goes beyond basic automation by using AI to do the work –
so AP teams can wrap up on time and rest easy. Spend a few minutes with us to learn more.