Guides & Reports
Accounts Payable Automation Benchmark Report 2022
In this unique report, you'll get a thorough walk-through of how to measure process performance in each step from invoice to pay.
The report presents real-life benchmark values derived from thousands of AP teams around the world so that you can compare your results with the average and best-in-class companies.
Plus, you'll get top tips on how to improve efficiency for further acceleration and automation of the invoice process.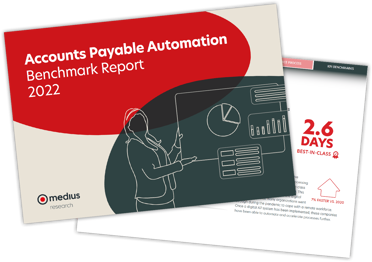 Our AP solution comes with a guarantee:
You don't have to work tonight.
Managing AP should be about strategy, not stress. Medius goes beyond basic automation by using AI to do the work –
so AP teams can wrap up on time and rest easy. Spend a few minutes with us to learn more.