GUIDES & REPORTS
Ardent Partners' 2023 State of ePayables: Paving the Way for a Smarter Future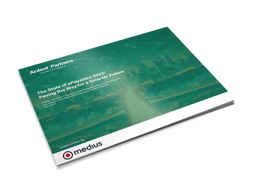 While it may sound like something straight out of a science fiction novel, Artificial Intelligence is changing the way businesses work. The buzzwords and future predictions have turned into reality for AP teams everywhere and the pressure is on to adapt, invest in new technologies and - as a result – become more streamlined, cost-efficient and drive greater value back to the business.
Ardent Partners' 18th annual State of ePayables report dives into these trends around accounts payable innovations, challenges and measures the benchmarks that set the stage for what separates the best-in-class AP departments from the rest of the pack. Download the report today to get a bird's eye view of the current conditions in AP and actionablerecommendations that you can use to pave the way for a smarter AP.
Ready to transform your AP?