GUIDES & REPORTS
Ardent Partners' AP Metrics that Matter in 2023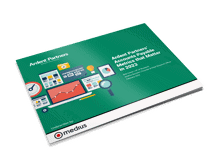 In this report, Ardent Partners has compiled the best and most widely used industry benchmarks captured in their annual state of the market report, "The State of ePayables in 2022: Mastering a key function at a critical time."
Since 2010, Ardent Partners has conducted more ePayables market research than any other firm or consultancy in the industry. In that time, Ardent has benchmarked thousands of organizations across all aspects of their AP programs.
Download the report to get a clear picture of the most important metrics and benchmarks that AP departments should use to evaluate their success. 
Ready to transform your AP?