GUIDES & REPORTS
The secret diary of an overworked procurement manager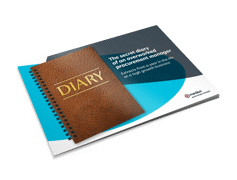 We asked 200 senior business management and procurement professionals at fast growth mid-sized UK businesses about the pain points their department has experienced as their organisation has grown. The findings were quite surprising, with 83% saying they don't challenge suppliers on performance, only 20% being on top of purchase orders and 75% being without the right technology for a business of their size.
Based on these findings we've created a series of six diary extracts from a fictional overworked procurement manager, each one reflecting a common pain point identified from the real-world study. With demands from all areas of the business on cost reduction, supplier performance, spend visibility, and spend control our procurement manager's 'to do' list keeps mounting up!
The growing pains are:
Growing Pain 1: Managing rising costs
Growing Pain 2: Outgrowing your supplier base
Growing Pain 3: Ineffective supplier management
Growing Pain 4: Little visibility of cash and spending
Growing Pain 5: Lack of innovative systems and technology
Growing Pain 6: Poorly equipped for external acquisition or investment
Accompanying each diary entry are some of the supporting industry facts revealed by our research, as well as suggested solution ideas and case study examples from our customers who have experienced (and conquered!) similar issues.
Ready to transform your AP?