Product Brochure
MediusGo Product Brochure
MediusGo, easy AP Automation for small and mid-size companies
Medius develops the best application for invoice processing for the SME market, MediusGo. MediusGo is a solid, secure, and innovative application that digitizes and automates the flow of your supplier invoices, from capture all the way through payment. Together with a highly intelligent and self-learning AI engine as well as a solution for paying supplier invoices, your company can achieve up to 100% automation while simultaneously saving valuable time and money.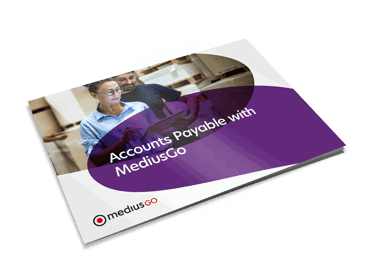 Our AP solution comes with a guarantee:
You don't have to work tonight.
Managing AP should be about strategy, not stress. Medius goes beyond basic automation by using AI to do the work –
so AP teams can wrap up on time and rest easy. Spend a few minutes with us to learn more.