In today's digital world, no one really uses checks regularly for their personal transactions. Ask anyone outside of the finance industry the last time they saw a paper check, and they'll more than likely tell you it was while binge-watching a 70s sitcom. The steps required to process check files are also dated.
In business, your advanced ERP may output the file seamlessly; there's just no getting around the folding, stuffing, and mailing unless you outsource that to a department with machinery to handle that for you. 
What if you could eliminate these old-fashioned steps by sending payments instantaneously and electronically — regardless of your ERP or Accounting System?
We have great news — you can! The solution is payment automation for business-to-business (B2B) ePayments using virtual credit cards.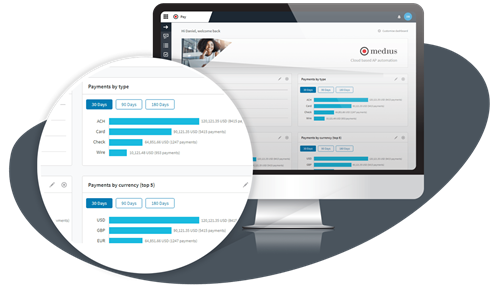 What is a Virtual Credit Card?
A virtual card is a unique 16-digit virtual credit card number that's created solely for a single-use between a payer and a payee. It's the fastest growing electronic payment method in the B2B world. 
One of the obvious benefits of the virtual credit card is pretty clear — it's virtual — and, therefore, it's highly secure, which protects the business that issues the payment. As the Payer, you predetermine the amount paid. As an added benefit, virtual cards are widely accepted by many vendors and suppliers that accept credit card payments. 
We're not alone in referring to the seemingly "antiquated-nature" of check issuance or touting the benefits and growth of single-use virtual card payments. An article by Mastercard, surveyed hundreds of executives in leadership roles in accounts payable (AP), accounts receivable (AR), payroll and treasury management and they agreed that the utilization of virtual cards is one of the most cost-efficient, easy-to-use, and secure methods of processing ePayments today.
The article went on to say that the use of virtual cards has been around for some time now and we continue to see exponential growth as businesses (large and small) discover the benefits. V-card use is expected to grow by almost 40% in 2019 alone. The number of companies making the move to virtual cards for payment processing will only increase in 2020 and 2021.
If you are seeking a way to optimize your company's budget, time, and resources, it's key to learn more about how virtual credit cards can impress your Controller and CFO.
The next step is to familiarize yourself with these 6 great reasons your company should look into using virtual credit card payments. And the final step? To consider how it will fit in with your overall plan to digitize accounts payable. 
1. Streamline Accounts Payable Process
Using virtual credit cards can replace outdated and cumbersome paper checks and the associated manual-process inefficiencies. With single-issue virtual-cards, accounts payable departments can focus less on processing payments and more on financial responsibilities. No more writing checks, stuffing checks in envelopes, and metering envelopes.
In addition to saving time, you reduce or eliminate the risks of human error with a streamlined accounts payable process through single-issued virtual cards. Basically, AP departments can combat the challenges in the accounts payable process by issuing virtual cards.  
2. Reduce Costs via ePayment Virtual Cards
Virtual credit cards cost you nothing — in fact, you'll earn cash back on spend with monthly rebates. Really. When compared to the check, which most companies agree costs a minimum of $3.50 to $5.00 for mid-sized companies and from $10.00 - $20.00 for larger organizations, the virtual card immediately returns your investment in the program, if any was required.
Costs associated with check payments are for supplies like check stock, MICR toner, envelopes, and postage. Then there are the soft costs of the time and labor required to get them folded, stuffed, and posted to the mail. With the right payment automation software, you can eliminate most of your check payments by migrating some to V-cards and others to ACH as a back-up ePayment method. Both substantially reduce your hard and soft costs.  
3. Earn Virtual Card Rebates On Monthly Spend
Wouldn't you be the company hero if you created a way for the company to earn extra revenue (cash) just by doing your job? With virtual credit cards, your company can earn cash rebates while paying your vendors or suppliers. For every dollar of virtual credit card payments, you have the potential to earn a cash rebate when you select the right program.
The more virtual credit card transactions, the more you earn back. Your CFO will be happy about creating the organization's newest revenue stream without really having to do anything. Do your research up front before signing a virtual card contract.
Most bank treasury programs don't pay cash back monthly. They hold the rebate for payment annually or worse — they require that you hit a certain minimum before paying rebates. You don't want that if you're seeking a tangible impact on your bottom-line.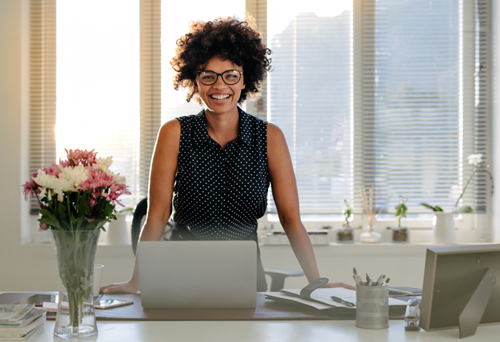 4. Increase Security
Virtual credit cards provide much more security than physical credit cards. V-Cards allow you to pre-set the actual payment dollar amount and tie that payment to the invoices you are paying. The 16-digit card number is unique for each payment and is for single use only.
Since the card is not physical, it cannot be stolen or re-used. The card also expires once the maximum dollar amount has been spent. The CFO will appreciate the benefit of not having to provide vendors/suppliers with an open line of credit and bank on the fact that the risks of theft and fraud are significantly reduced with this innovative payment method. 
5. Improve Internal Control
Companies gain more control with single-issue virtual cards. Each virtual credit card is issued to a specific vendor or supplier for a specific dollar amount. The virtual card payments are then processed by the vendor in essentially the same way as a traditional credit or pay card payment, only without a physical card or open line of credit being provided.
With this easy-to-use payment alternative, purchases get automatically entered into the supplier Accounts Receivable management system without additional paperwork or manual re-keying when the right virtual card program is used. Along with more internal control, the CFO will appreciate that the AP department has visibility to credit and cash management.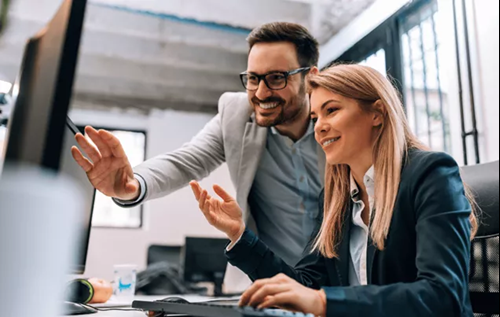 6. Better Manage Cash Flow
It's often challenging to manage cash flow and the monetary requirements of a business. Companies have to pay vendors and suppliers a required payment during an agreed-upon time frame. During this time, things can get a little fuzzy when trying to determine what funds are available to the Accounts Payable department.
When the right virtual card payment program is used, the system allows organizations of any size to manage cash flow through enhanced reporting with data capture.
Easy, instant reconciliation facilitates improved reporting on cashed virtual cards for internal transparency. This process makes the entire department more efficient because you no longer require a separate A/P analyst to account for the different payment types.
Now that you know what virtual cards are, and the great reasons for using them, it's time to look at the bigger picture of how they benefit your wider accounts payable department.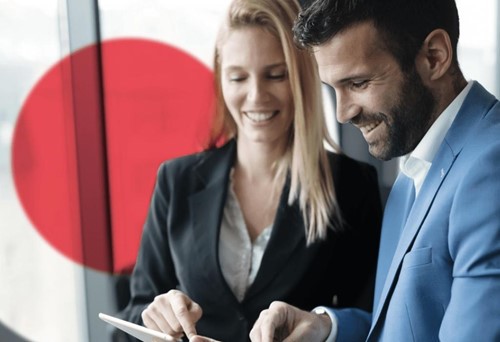 Virtual Cards for AP 
Digital transformation is on the horizon for many industries and departments, and accounts payable is no different. It's an evolution that virtual credit cards are positioned to excel in. Transformations of any kind come with risks and downsides — the key is how you manage and mitigate them. 
Virtual cards are an electronic payment method, can be processed as easily from home as the office, and will mitigate costs via virtual card rebates. 
Additionally, as the world changes and the wave of digital transformation continues, it's becoming increasingly clear the remote work is here to stay. 
According to Bloomberg, talented employees are prepared to quit rather than return to working in the office full-time. To back this up with numbers, a recent survey found that 39% of employees would consider resigning and finding new jobs if their employers weren't flexible about remote work. Remote work and hybrid options are the way of the future — and virtual credit cards are about as flexible an electronic payment as you can get! 
With our help, you can go live with virtual card spend in less than a month! And integrating is easy and will have no impact on your internal IT team. 
Virtual Cards for Bill Payments 
On top of making remote work simple for AP staff, virtual cards are great for paying bills on time, every time. This benefits you and your vendors, as they'll appreciate timely payments they can rely on. A positive vendor relationship is essential in today's increasingly high tech, low touch economy. 
You also open the door to virtual credit card rewards and early payment discounts when you use v-cards — a combination not provided when you pay your suppliers with check or ACH payments. 
Our expert team will walk your vendors and suppliers through the on-boarding process and ensure they're comfortable with virtual cards, or any other payment method they wish to be paid with.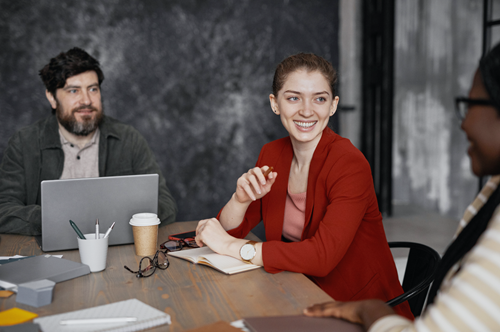 Accounts Payable (AP) Automation Software and Virtual Cards
At this point you're well aware of what virtual credit cards are and how they benefit you and your team. But how do they fit in with AP Automation? What is AP Automation?
AP Automation is the act of using accounts payable software to digitize your vendor invoicing process and your payment workflows in order to create a faster, more efficient, and cost-effective accounts payable department. 
The best kind of AP Automation Software is one that enables Invoice-to-Pay automation. It covers everything from invoices to payments to analytics — all in one platform.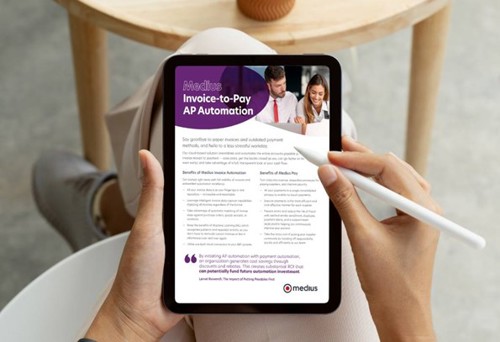 AP automation software enables you to:
Streamline your invoices in an entirely digital workflow
Enable the ability to send electronic payments to suppliers and/or vendors from your own bank
Take advantage of paperless AP without sacrificing any control or transparency
Benefit from real-time notifications about payments and invoices
Best of all, you get all of the above with zero new software expenditures! Automating AP to drive value isn't an all-or-nothing, all-at-once proposition. You can choose what to automate and digitize and in what order. 
So where do virtual cards come into play? They're not the only electronic payment method, and technically you can fully automate your AP processes and not use virtual credit cards. However, if you do so, you miss out on all the benefits we've mentioned and you will likely have higher costs. 
In today's economic climate, businesses need to evolve by using technology that can contribute to their success. Simply choosing the right vendor and/or supplier payment method can enable that success. 
Join the early adopters who are already streamlining operations, reducing costs, and improving security. You can do all of that, plus save paper, time, money, and provide added security for your credit payments by migrating to V-Cards. Not to mention, your company will earn cash rebates for each transaction contributing real dollars to the bottom line.    
Originally posted September 2019. Updated for quality and accuracy October 5th, 2022.