What is Accounting Automation?
Accounting automation is the process of automating your once manual accounting workflows with logic, artificial intelligence, and accounting software based in the cloud. Deloitte predicts by 2025, it is expected that almost all repetitive finance-related tasks will be automated. The trend is clear, that accounting automation is here to stay, with over a third of CFOs recognizing automation as a preferable investment for greater operational efficiency. Now, and in the future, CFOs plan to prioritize back-end office automation, such as accounting automation, in the face of rising inflation and cutbacks according to a recent survey by Gartner. What does this mean for CPAs, finance teams, and your accounting department in terms of the risk of losing their jobs? Unless they aren't interested in greater insight and being able to make better recommendations to the C-suite because they are free to do higher-level work instead of manual data entry—it's good news. If you're wondering how automation is used in accounting, basically it takes all the boring, manual, and repetitive tasks so your accounting team is freed up for higher-level work. RPA accounting (robotic process accounting) doesn't mean you don't need your finance team. RPA accounting reduces manual steps for everyone with a more streamlined, automated workflow.
What Are the Challenges of Manual Accounting?
Contrary to the digitization revolution we have undergone in the past few years, many businesses are still not fully digital. This presents a number of potential challenges when it comes to accounting—fraud, missing documents, and a lot of money left on the table. Wondering which parts of accounting can actually be automated? Here are some of the most common challenges of manual accounting all of which are processes ripe for automation:
Entering data erroneously. Things like auto-matching PO to invoice can help reduce data entry errors.
Losing valuable employee time by way of glacial-paced approvals. Automated finance workflows keep approvals moving fast, so you can focus on more important work.
Duplicating payouts or employees committing fraud. Automating accounting means that duplicates get flagged and fraud is easier to detect.
Losing or misplacing financial records. With finances digitized, automated, and backed up in the cloud, you can have peace of mind and ensure compliance.
Not paying vendors on time and risking damaging those relationships. With automation, you can pay vendors on time, or even early and capitalize on early payment discounts.
Lacking visibility into real-time reporting. With automation, centralizing and ingesting finance records and making payments promptly becomes easier and gives you finance oversight.
With all these issues laid out, let's dig further into how an automated accounting system can better serve your business.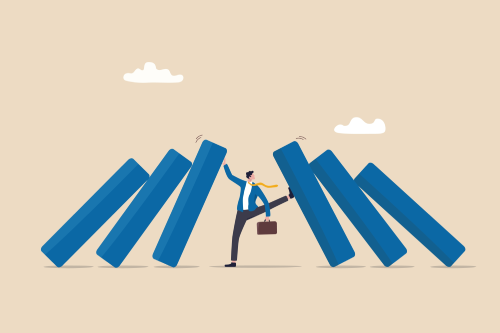 What Are the Benefits of Automating an Accounting Process?
Accounting automation benefit #1: Accuracy
With accounting process automation, you increase accuracy by way of automatic duplicate detection and removing or reducing manual data entry from the equation. Read more to see how you can switch from paper-based manual accounting to an automated solution here.
Accounting automation benefit #2: Speed
It could be argued that the number one benefit of automating your accounting is speed. In today's world, it's not the biggest fish that wins, it's the fastest. Any finance document is available at your fingertips when stored securely in the cloud, and you can have real-time intelligence when you integrate with the tools your business already uses. And with Medius Analytics you can increase visibility to monitor your cash position in real-time.
Accounting automation benefit #3: Savings
Early in the article, we mentioned that in a recent CFO survey, CFOs are most concerned with optimizing spend in the face of cutbacks and rising inflation. With Medius Pay you can pay your suppliers automatically and take advantage of early payment discounts.
Steps to Automate Your Accounting Process
The long-term benefits of automation of the accounting process are not to be understated. There are even plenty of soft benefits like increased employee productivity and increased morale. Those who have used poorly designed AP solutions know how monotonous and painstaking manual accounting can be. Perhaps the biggest long-term benefit of automating accounting is reduced labor costs.
Benefits aside, changing your AP workflows is a big change for your business and you'll want to be prepared so the switch is straightforward and as easy as possible. How to automate accounting processes:
Document your existing accounting systems, tools, processes, and bottlenecks
Start documenting everything so that when you are ready to procure a new AP solution, you have all your business requirements handy. Ask, what accounting tools or accounting software do we already use?
Survey accounting software on the market
Choosing the right accounting software is integral for business operations. Ask connections at other companies what AP tooling they are using and how they optimized their workflows. Read case studies on accounting software vendor websites and look for tangible return-on-investment numbers.
Evaluate and score accounting software vendors
Once you've made a short list of your preferred accounting software solution providers, set up demos and involve key stakeholders. Then you can score them across your business requirements to see which solution is the best fit for your business and your team.
Prepare your financial data for migration
You'll also want to have your financial data ready for migration so when you switch to a new solution, the process is seamless. This is probably the most time-consuming step in automating your accounting process, so start early.
Set up new workflows with your implementation team
Integrate and test accounting workflows before going live. Once you're ready to migrate to a new AP solution, set up new workflows and make sure to test, especially any integrations before going live.
Communicate to wider business about the new AP solution
Onboarding a new system is exciting, but you can't forget to communicate early and often to the wider business that a new system and new processes are coming. You'll also want to train them on how to use the system and educate them on the new workflows.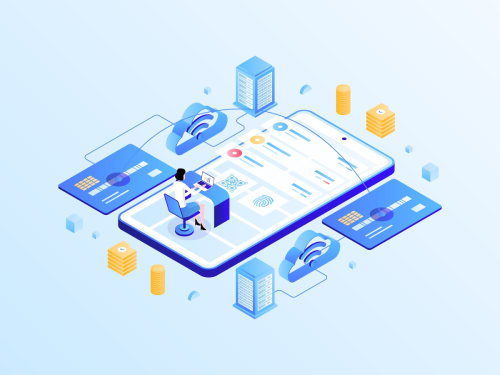 Evaluate Your Current Process
Before you start with the steps to automate your accounting, you should have a good understanding of your current accounting processes. Map out your workflows with all the steps you currently use. Look for areas where steps can be consolidated and approvers can be reduced to save time and streamline accounting workflows. So how do you automate your accounting department? To automate your accounting department you should ask yourself and your team the following:
How is each step in the accounting process currently performed?
Where are the bottlenecks in your current accounting processes?
What workflows or steps are already working well that we should keep? Which ones aren't?
What accounting tech or tooling are we already using? What are the pros/cons?
What stakeholders need to be involved to better automate accounting?

Research Accounting Software
There are so many types of finance and accounting software on the market, so make sure to narrow down all use-cases that your business could benefit from. Do you just need to automate the accounts payable process? Do you need help with contract management? Will you need eProcurement to automate your procurement process as well? Or perhaps automated invoice capture?
Migration and Integration
The process of migrating data and integrating a company's ERP is critical and includes gathering, extracting, and normalizing data from multiple systems for permanent transfer to a new system. Medius' onboarding process includes everything you need for a seamless transition to a new accounting solution.
It's a carefully designed process:
ERP & IT setup - includes data collection & solution design.
Configuration - includes Medius application setup, integration configuration, and master data load.
Training, testing, tuning - includes train-the-trainer sessions, the configuration of new users and roles, user-acceptance testing, and sign-off.
Go live - includes production environment, end-user training, hypercare period, and a handover to your dedicated support team.
Why choose Medius for Your AP Automation Solution?
Accounting workflow automation with Medius AP Automation solutions brings your team better accuracy, speed, and savings when it comes to all things accounting. Ready to talk? Contact us 
Are outdated processes holding you back?
Accounts payable staff are on the front line of business change and often are tasked to implement cash flow policy changes in near real time. In many ways, AP has become the control tower for managing spend within the organization. However, many of them are stuck with legacy tools and outdated processes, creating massive inefficiencies. The real promise of AI and machine learning within accounts payable is not just streamlining processes but eliminating them. This report from IDC explores how AP automation of today is evolving to become autonomous AP of tomorrow.