No matter the industry, a successful business depends on reliable systems to manage everything from invoices and payables to maintaining supplier relationships. These systems are so important that they enable a business to deliver its unique products and services. Businesses must be able to manage all the details that come with every partner, buyer, supplier, and vendor relationship. And all of these payables must be delivered quickly, or a business risks losing out on future opportunities. Without a strong system to organize everything, a business cannot hope to thrive.
Nowadays, with the rising importance of digitization, the best way to ensure growth is to implement reliable systems that utilize automated tools like invoice approval workflows.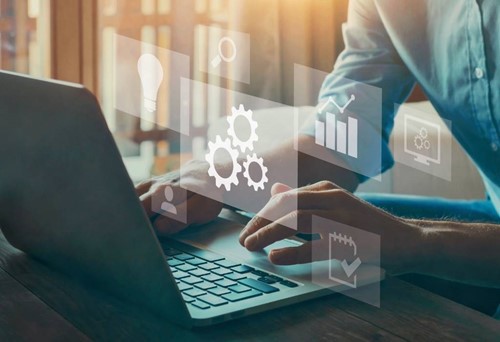 What is An Invoice Approval Workflow?
An invoice approval workflow is a procedure that simplifies a business's payment approval process. By creating a series of steps based on the business's needs, invoice approval workflows can automate the approval process, making it easier to manage and better for the business overall. Essentially, it is a checklist of all the necessary details that must be completed and verified for an invoice's approval.
A workflow generally starts with a supplier sending an invoice for payment. The person or department responsible for ordering products and supplies examines the invoice information to ensure it is accurate. Then, the invoice is sent to the next step of processing. When a business processes things manually, the invoice is sent to as many departments as necessary before approval and eventual payment, which increases the possibility of errors or missed deadlines. That's why automating the invoice approval process is so useful. It increases productivity, accuracy, and efficiency while processing supplier payments. It effortlessly streamlines everything and processes payment approval without any complications.
What are the Benefits of Having an Invoice Approval Workflow?
Digitization is only going to continue becoming more and more prevalent in management systems across industries. As the trend continues, invoice approval workflows will become necessary for businesses everywhere.
Not only does it assist with managing supplier invoices and payment operations, but it also increases productivity and efficiency by saving time and money. Manual invoice processing takes a lot of time, and not to mention, relying solely on human input will undoubtedly result in mistakes and potentially missed deadlines. An unfavorable reputation caused by unprofessional invoice processing can make it increasingly difficult to work with suppliers in the future. That's why moving towards automation is the best avenue for any business, especially for systems like this.
The standardized nature of approval workflows also reduces the chance of financial errors as well as the risk of fraud. Manually processing accounts payable invoices and data can often lead to various complications. No business wants to find out they've been over or underspending on services and supplies. But, automated invoice approval workflows can prevent these issues from the start. They also promote transparency in your business's financial practices, building stronger relationships with suppliers and vendors.
Invoice automation and approval workflows eliminate risks by outlining your business's invoice approval guidelines. These guidelines define every step in the process, which is why invoice approval workflows can effectively generate quick and efficient processes for invoice review and approval. Take a look at the procedure your business has now. Could it be improved? It's not hard to find out.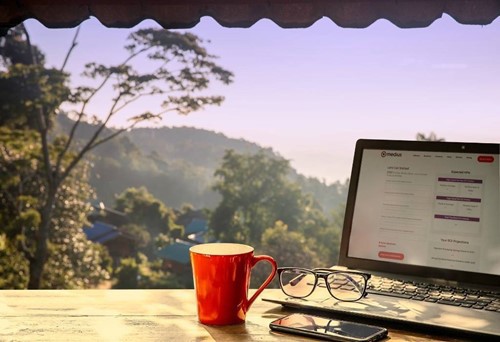 Using a savings calculator, you can easily discover how much your business could save using an automated workflow.
How to Create an Invoice Approval Workflow
Creating an invoice approval workflow, much like the workflow itself, is quite simple. While each step should be catered to your business needs, here are 4 steps for creating an invoice approval workflow.
Creating an invoice approval workflow may seem like a simple process, but it can actually be quite complex. Users may have an easy time targeting the workflow operations that need to happen, but it can get tricky during the implementation. This is why it's smart to have out-of-the box processes instead of creating workflows from scratch each time. Be consistent to avoid complications down the line. Here are 4 steps to account for when creating an invoice approval workflow.
1. Data Capture
The first step is to verify that the invoice provides all the necessary information for approval. Supplier names and addresses, dates of purchases, products, transaction amounts, and even information about the financial institutions are all details that may need to be collected and verified. It is best to store this data somewhere accessible for future reference, and this is especially useful in case any audits or discrepancies arise. It may even be beneficial to create a place to receive invoices, like an invoice-specific email or submission form. Automated workflows can easily digitize data and use invoice scanning software to capture and process information directly from invoices. This software saves you time and ensures a more accurate examination of the invoice data.
2. Validation
After the details are identified as accurate, the next step is to validate the invoice. This is done by gathering and matching all supporting documentation for the invoice. Examples would include purchase orders, receipts, and any other relevant documents.
The validation stage also decides whether the invoice is eligible for approval in its current state based on the parameters set by the business. To progress, the invoice must meet all necessary conditions. Is all information accurate and present? Was the service or product delivered within the expected terms? These are some of the conditions that may determine if an invoice will be approved or not.
If exceptions are made, this is the stage where they will be defined. In cases where information is missing or shown to be inaccurate, automated systems will work to fix the discrepancy by notifying the proper people and requesting more validating materials for review.
3. Send for Approval
The data is assessed, recorded, and validated by all necessary parties. That means the invoice is ready to be sent for approval. Automated invoice approval workflows manage the transfer of the invoice from each stage. It aids in streamlining the review process and can even set reminders to prevent missing deadlines.
4. Payment Processing
After the outlined authorities approve the invoice, an automated invoice processing system can manage payment solutions. The invoice can also be sent to authorized personnel handling the payment with assured accuracy.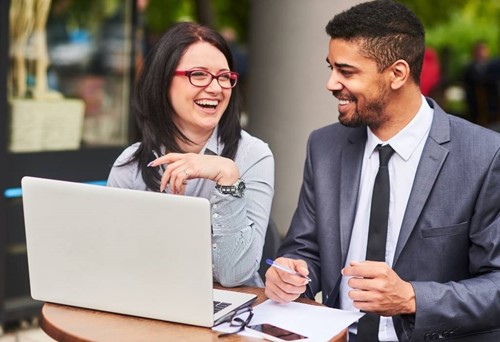 Advantages of Having an Automated Solution
In the past, invoice review and approval was a manual task for most businesses. But in today's world, manually processing invoices and accounts payable takes too much time, and there is too much room for error for it to be of benefit. Introducing automation into any area of business management will help your business utilize time and money more effectively, especially with the payment approval process.
A trustworthy invoice automation software is a better way to maintain transparency in business practices, mitigate the chance of fraud, and build trust with vendors, suppliers, and even employees.
Why Medius
Creating an efficient system for managing invoices is fundamental for most businesses, and automating those systems is becoming more crucial than ever. Let Medius optimize your invoice processing with our Accounts Payable Automation Software. With Medius, your invoice approval workflow is streamlined for effective integration, easy management, and accurate results that work for you. Our powerful software utilizes the clever knowledge of AI to deliver automated data capturing, verification, and storage. And we provide cohesive payment solutions for international and domestic supplies on a single channel. With Medius, you have complete control over your business.
Ready to take the next step? Book a demo today!