Procurement is emerging as a fantastic career choice for those seeking to find a job. New roles are being created all the time and in the last ten years or so, in the wake of the financial crash, it has become increasingly important for large businesses to make cost savings through spend reduction techniques.
For those aiming for the very top, procurement is a career that can take you there. Often, Head of Procurement and Chief Procurement Officers have a seat on the board and influence major decisions for their respective businesses.
In this blog post, we'll talk about the steps you can take to secure a role in procurement, including recommended qualifications, soft skills and the typical pathway you'd take.
Why get a job in procurement in the first place?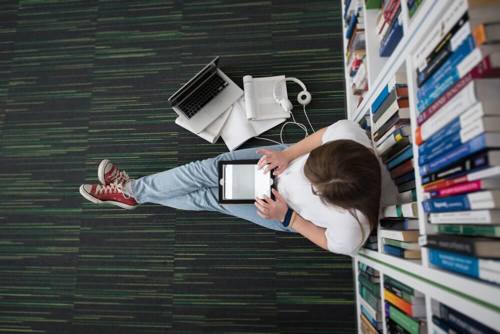 Working in purchasing is a very rewarding career – and of course – we admit, we're a little bit biased! But before you close the webpage, stick around and let us tell you why.
You'll get to travel – as the world is more globalized than ever, procurement could be a career that could see you negotiating with suppliers in nations all over the world. Also, procurement is very much in demand as a skillset, so you could take your skills to a country of your choice.
It's in demand – procurement continues to be a major part of many businesses as markets continue to recover from the 2008 financial crash. And according to a study by procurement specialists Robert Walters, half of UK employers will face shortages when trying to recruit procurement staff – meaning it's a job in demand.
You'll get paid well – The Chartered Institute of Procurement and Supply (CIPS) say that the average salary for all UK procurement and supply chain professionals is £41,661. Compared to the UK average of £29,009, according to research by findcourses.co.uk, you stand to make more money than the average job role.
In the thick of it – the decisions you make in a purchasing role will influence all aspects of your business. If you change suppliers for certain goods, you'll be dictating exactly where people in your business purchase goods and services.
Make a real difference – you'll get the chance to make a significant impact on the world by sourcing your goods and services from sustainable sources and picking suppliers that don't exploit their workers via modern slavery.
Get your qualifications from CIPS or by doing a degree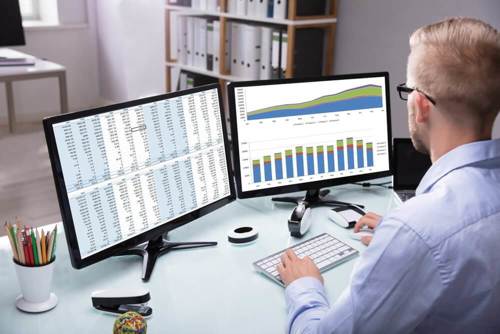 It's important to get the relevant qualifications to prepare yourself for working in your chosen career and procurement is no different to law, marketing or any other discipline. You'd be best served taking some sort of industry qualification to ensure you're up to date with the latest developments in procurement and are able to tackle problems as they inevitably arise.
In the UK, usually, a CIPS qualification is the de-facto vocational qualification procurement and supply chain professionals seek.
They're available at a range of levels – including entry-level – all the way up to an advanced professional diploma. As such, they're ideal for those seeking to gradually build their knowledge of procurement as they earn experience from a job.
CIPS provides a range of options to study their courses. You can either do them via distance learning or in a classroom. The point is, CIPS courses are designed to work around you and how you work best.
While CIPS provides most procurement-related qualifications, there are a few undergraduate degrees on the subject as well as a vast selection of post-graduate qualifications. With the master's level courses, the expectation is that students have studied something related such as business studies, marketing or law.
Check your experience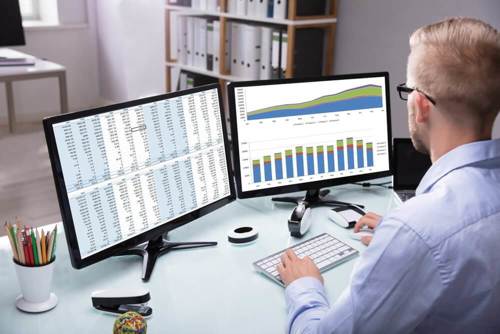 Like many disciplines, experience is a very important part of the overall package when considering a career. Ideally, you'll want a mixture of both experience and education to succeed.
Many skills are transferable into procurement, with analytics being a key part of many procurement roles. So, finance, or being some sort of data analyst will put you in good stead. You'll want to be able to identify patterns in spending as well as areas to potentially make savings and familiarity with data helps with that.
Those with expertise in law will benefit when negotiating new contracts with suppliers. With expertise negotiating agreements on a legal basis, it will make speaking to prospective vendors and checking through paperwork feel like second nature.
Ensure you have the soft skills needed to succeed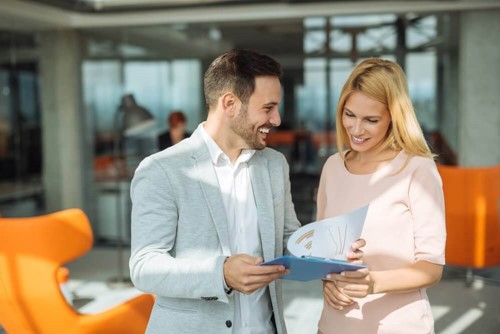 Soft skills, often overlooked, are crucially important in procurement. It's a lot more hands-on a job than you might think and as such, you'll need to work on your soft skills to make sure you're successful in your new role.
We've prepared a shortlist of the most important skills below:
Good negotiation skills – the ability to tackle tricky situations with aplomb is useful when negotiating contracts with new or existing suppliers. You should be able to balance satisfying your own objectives while finding a way to meet the supplier in the middle. When considering interviewing for procurement-related roles, you should have examples of negotiating with stakeholders to hand.
Solid time management skills – in a role that's designed to maximize cost-savings and efficiency, good time management is mandatory. Manage your day-to-day by allotting the appropriate time to tasks as well as ensuring you don't exceed the time you've allowed each task. This article, from our Art of Management blog series, shares some useful tips for those struggling to manage their time effectively.
Top communication skills – you need to be confident you can communicate with stakeholders in a wide range of roles inside of and outside of the business, in a procurement role. Even in some entry-level jobs, you could be responsible for negotiating contracts worth thousands of pounds, so it's important to be able confidently, coherently and succinctly.
A team player – it might come across as clichéd, but teamwork is important for procurement. You'll be working in a small team, but the decisions you help to make will be felt across the entire business. For instance, choosing to supply staff with Windows-based machines instead of Mac-based machines, will impact the entire business.
If you feel your soft skills need a bit of work, the aforementioned Art of Management blog series is a good place to start, along with these blogs:
Above all, be prepared to work hard
Like anything in life, you've got to be prepared to graft to get where you want to be in your chosen career. Whether you want to become a Head of Procurement for a Senior Category Buyer, be prepared to work hard, apply yourself, suffer some setbacks, but most importantly, grab any opportunities that come your way with both hands.
While procurement isn't the dream job for many kids, it's a great career for those looking for a good salary, fascinating and varied work as well as a job that pays well. It might be worth thinking about getting into it.
This is a blog post in our latest campaign, that aims to explore why procurement isn't a top career choice for kids growing up. Are you working in the procurement industry? If you are, head over to our LinkedIn and Twitter accounts and tell us how you got into it. If you aren't in buying, tell us if you're thinking about changing