Save big with AP automation software for small businesses.
Accounts Payable (AP) looks different for every business. Large corporations have entire departments to manage a broad range of AP processing responsibilities. Small businesses may have just one person managing AP related tasks. That said, businesses of any size and structure experience similar challenges managing cash flow. Manual data entry, paper invoicing and workflow overload can lead to errors. That is especially true for small businesses, where you risk one person having too much on their plate. AP automation software is a great way for small businesses to reduce errors, save money, and free up workload associated with invoice management. This article explains how. 
What makes AP automation worth it?
How many invoices do you process per month? Most models estimate the average cost per invoice is about $10. While time and wages are obvious factors, there are a number of hidden factors contributing to this cost: Workflow inefficiency and human errors are major factors. AP automation increases workflow efficiency by reducing cost and errors associated with manual invoice processing.
AP automation saves money for small businesses by eliminating manual, time-consuming paper-based processes. Automating AP processes reduces costs associated with late payments and data entry errors. It frees up time for other money-making business goals. This is especially true for very small businesses and sole proprietorships that rely on a lean workforce.
Is your business big enough for AP automation?
Small businesses tend to process AP manually because paying someone else to do it can be expensive—but it doesn't have to be. AP automation software costs significantly less than outsourcing accounts payable or hiring someone else to do it. 
Automating AP processes may seem daunting for small businesses. If you have a lean workforce and tight cash flow, you might think you're saving money by doing it yourself. How many invoices do you process per month? How much time does it take? AP automation can save you hundreds of hours and thousands of dollars spent on invoice processing. 
AP automation also improves cash flows by reducing mistakes and fraud in accounts payable processes. Using AP automation software enables tracking and data analytics related to invoicing. Software like Medius Analytics increases visibility into business cash flows. With better visibility, you can identify opportunities for early payment discounts, spot process bottlenecks, and improve sales forecasting.
Why choose Medius for small business AP automation?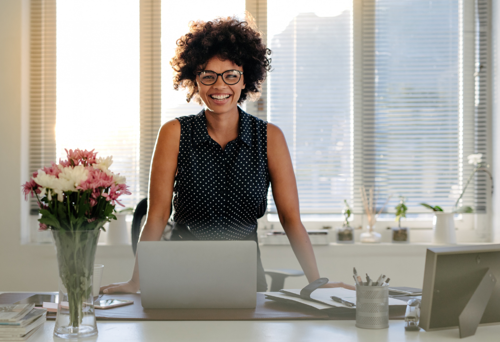 Increase AP process efficiency
Do you spend too much time on invoice and payment processing? AP automation software increases efficiency by automatically processing everything. This enables you to allocate time and resources to other business areas. Additionally, Medius eliminates financial losses caused by human error and inaccuracy.  
Fraud protection
A recent study found nearly 40% of businesses are impacted by fraud. Fraud is easily overlooked by human error, and leads to costly financial losses. Medius AP automation software automatically identifies and mitigates fraud risks. Our three-way matching automation identifies and resolves discrepancies in invoices, POs, and receivable. 
Save with data analytics
Did you know that measuring key AP metrics can save you time and money? Medius's powerful automation software analyzes spend data to determine where you can optimize working capital and save money. Automatically monitor spend data to identify missed discounts, human errors, and money movement to optimize AP performance. 
Cloud based AP processing
How much time does your business spend on manual processing in-office? Many manual AP processes cannot be managed by a remote workforce. Not only does Medius automate manual processes, but our cloud connectivity empowers your workforce to access and process invoices remotely. Increase efficiency and ensure business continuity by accessing AP processes remotely. Additionally, cloud based AP processing reduces the risk of data loss inherent to storing data in one physical location. 
Reduce your tech stack
While Medius integrates with a wide range of business solutions, you can also reduce the complexity of your AP processes by leveraging Medius's software for all things related to cash flow. In addition to AP automation, we offer integrative solutions for following financial processes:  
Get started risk-free
Not sure where to start? Book a free demo. We'll guide you through your AP optimization options and narrow it down for you (no strings attached).
Discover how to overcome four common financial hurdles and take control of your financial future.
We asked 2750 finance professionals about their most common financial hurdles. Have a look at the results and see if you can relate to what we discovered.