In today's world, finding time to make payments or transfer funds may be challenging. With management of people and processes, monitoring transactions, bank records reconciliation, creating and managing reports, calculating and monitoring benchmarks, and coordinating compliance, a Controller and his or her AP department are stretched thin to make everything happen. Time is further reduced when there are multiple operating entities or subsidiary companies within an organization.
Yet, paper transactions still dominate all other payments in business. In fact, many companies prefer having a paper trail and feel more at ease than performing electronic transactions. "Checks continue to serve a function because no payment system is perfect for every scenario," says David Walker, president and Chief Executive Officer of the Electronic Check Clearing House Organization (ECCHO). "Checks are different, in that any one of us who has a checking account can initiate those payments to anybody else." Although paper checks must still be relied on for some same-day transactions, like an unexpected C.O.D. package delivery, the dwindling of paper check transactions is upon us.
Automated Payments on the Rise
To help reduce the time and effort of issuing, yet enhancing the security of payments, we are now in the age of payment automation that can extend beyond the Fortune 500 or 1000. Today, the use of automated payments (ePayments) is on a trajectory toward skyrocketing as more and more mid-sized and smaller businesses want to take advantage of benefits. For instance, one benefit payment automation offers is virtually stress-free workflows that conveniently enable businesses to put bill payments on autopilot. Furthermore, companies functioning in a business-to-business arena may go beyond the boundaries of paper trails by supplying convenience, efficiency, and timeliness to the vendors and partners they pay via electronic transactions.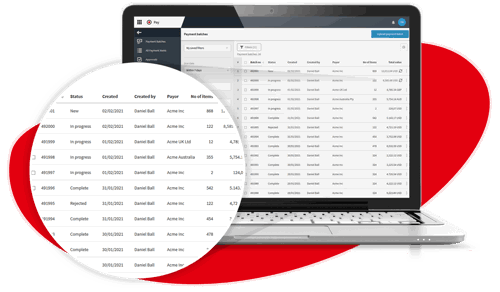 Systems and platforms exist today that ensure that the use of automated ePayments is undoubtedly shaping the future of global commerce tomorrow. With the right partner, businesses can maintain control of their payments, keep their bank relationship or relationships, AND still automate everything that is currently done on paper...saving time, saving money, and reducing errors caused by tedious manual processes. Further, if you are not comfortable relinquishing control of the payment process to an outside provider or feel as if working with your staff to optimize workflows would best fit your needs, you can issue ePayments on your own.
There are a multitude of companies offering to automate and issue payments on behalf of businesses. In most cases, they collect your cash and then tell you not to worry, they can handle the disbursement of the funds. Some of the providers have been around a while, and some are newer to the scene. Many offer incredible convenience and will also provide decent references.
Is AP Automation Right for You?
Working alone or trying to meet the specifications required when working directly with a bank is not ideal for many companies. That is why working with a trusted provider of AP Automation who specializes in integrations will help keep your company's payments on track using an easy automated payment system. If you are also extremely limited in your AP system abilities or you struggle with meeting the bank's file specifications, or you lack IT resources to even manage such a project, this option is right for you.
Medius offers cloud-based AP Automation backed by a team of experienced payment professionals ready to remedy any issues that you may have. With our simple interface that is easy to implement and can be live in a matter of weeks, you will be able to quickly and easily pay recipients. Everyone here at Medius will always work to exceed your expectations while meeting your needs to help your company process recurring payments effectively and efficiently.