Seven Red Flags and Prevention Tips for Detecting Accounts Payable Fraud
If you feel like you've been hearing more and more about financial scams recently, there's a reason: accounts payable fraud is a growing threat. Fraud can take many shapes – like invoice fraud, check fraud, vendor fraud, ACH fraud, and billing schemes. And, the list keeps growing with fraud attacks occurring from both inside and outside sources.
Research from Ardent Partners in 2022 reveals that 38% fell victim to a business payment fraud attack in the past year.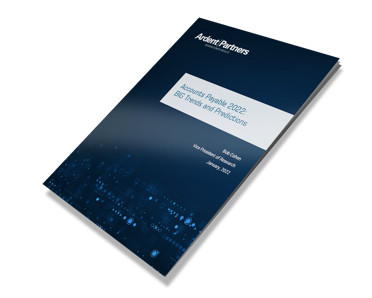 So, what's the solution? Arm yourself with knowledge. Identifying red flags in accounts payable is an empowering defense to safeguard your business from fraud.
In this blog, we'll explore seven common red flags that could alert your team of possible AP fraud and give you helpful prevention tips.
Interested in detecting accounts payable fraud before it occurs?
Check out our Accounts Deceivable podcast.
Are you still fighting invoice fraud with one arm tied behind your back?
Register for our Medius & AP Association Fighting Invoice Fraud webinar to give your AP team the best chance at fighting email and invoice fraud. We'll explore all the red flags and what you can do to stay ahead.
How Medius can help.
Medius AP Automation Software and Medius Fraud & Risk Detection offer the ultimate protection for your organization's finances.
Check out how you can harness the power of the latest AI and Machine Learning techniques to monitor risk events in your accounts payable process.