Running a successful business as a CFO or accounts payable manager is a constant venture to be vigilant about protecting your corporate assets. When dealing with payments like automated clearing house (ACH) payment or wire transfers, corporate accounts must be protected with minimum risk. Unfortunately, ACH and wire fraud are more prevalent in our cyber-connected nation. 

ACH and wire payments have been a mainstay for bank and business transactions for several years, allowing the capability to electronically transfer funds between banks. You only need the account and routing numbers. As time goes on and technology becomes more advanced, new fraudulent practices are discovered and used to bypass security clearances and steal time-sensitive information from businesses. Know what to look for to avoid becoming a victim of ACH or wire fraud and learn how to spot scams.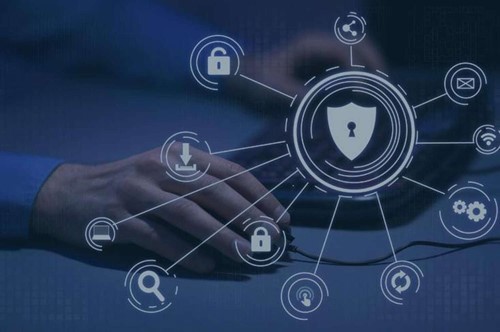 In 2020, the Association for Financial Professionals (AFP) conducted a Payment Fraud and Control Survey, asking businesses to assess the level of fraudulent events occurring. Based on their findings, the need for payment technology security is crucial.
Results document that 81% of companies were targets of payment fraud in the year before. This is the second highest percentage reported since 2009, showing that businesses were more at risk for fraudulent transactions.
6 of the Best ACH & Wire Fraud Prevention Steps to Take
Security is such a cause for concern for ACH and wire payments. To keep your financial information safe, it is important to be proactive. Introducing these methods will lessen the likelihood of ACH and wire fraud and help monitor your business accounts as often as possible to recover any stolen funds you discover missing:
Use a credit-only account for issuing ACH and wire transactions. Allow no debits on this account.
Know your vendors and be aware of any suspicious transactions on your account.
Set limits and review periods on ACH/wire transfer transactions.
Have the latest anti-virus and malware prevention programs running on your desktops where payments are processed.
Never respond to emails, download programs, or open attachments from foreign or misspelled email addresses asking for business account information.
Stay up-to-date on news topics concerning ACH and wire fraud and have regular discussions with your employees, customers, and banker.
Failing to monitor ACH and wire payment activity can be costly for your business. While not all fraudulent activities are easy to detect, taking these preventative measures will ensure that your company's finances are more secure. With only one business day to alert your bank to recover funds, ACH and wire payment monitoring is paramount to securing your company's financial information. Keep in mind that electronic payments, and no-touch payments, are safer than printing and mailing a check with your bank account and routing number — or worse, keeping a supply of pre-printed check stock on hand.  
Medius offers a payment automation solution that reduces accounts payable costs, yet delivers the highest regard for security to mitigate risk and provide a clear audit trail of all activity. Blessed with a deep and loyal customer base that uses business systems — ranging from homegrown mainframe systems to the world's most advanced ERPs and everything in between — our clients rely on OnPay Solutions for accounts payable payment automation because payment technology is all we do. 
If you're ready to start a conversation about advancing your AP department forward with our help, reach out today.