Businesses of all shapes and sizes can benefit from outsourcing and/or automating their accounts payable processes. While no two organizations are the same, there is no question that they can benefit from implementing AP automation software for their business.
The pros and cons of automating vs outsourcing accounts AP processes
Accounts payable (AP) is responsible for managing a business's cash flow as well as associated data entry and records. AP looks different for every business. For a small business, an administrative professional might manage cash flow, data entry, and accounts payable and receivable. For large corporations, an accounts payable or finance department might assign AP processing responsibilities to specialist employees. 
Businesses of any size and structure can experience similar challenges with AP processes. Manual data entry, paper invoicing, and workflow overload can lead to errors. Outsourcing accounts payable is a solution for reducing errors, saving money, and freeing up the workload associated with invoice management.
What is Accounts Payable Outsourcing?
Accounts payable outsourcing is the process of hiring a third-party vendor to manage AP processes. A business can outsource its entire AP department, or individual AP processes including invoices, purchases, payroll, and more. Outsourcing AP processes reduces errors, increases efficiency, and saves time and money. A business may choose to outsource any number of invoicing AP processes if they don't have an AP department. Outsourcing may also prove beneficial for a large workload with multiple avenues of cash flow and/or stakeholders.
Pros of Outsourcing Accounts Payable 
Outsourcing AP processes comes with many benefits. Expect to see some of the following workflow improvements. 
Reduced Costs
Accounts payable outsourcing comes at a fixed rate which saves you money by reducing overhead costs, hiring needs, and data entry errors. 
Reduced Errors 
Expect quality and professional work from a 3rd party accounts payable service that relies on delivering error-free results. 
Reduced Hiring Needs
Outsourcing AP gains you access to a team of finance professionals when you need it without the cost of hiring an in-house workforce. 
Fixed Rate for the Outsourced Service 
3rd party accounts payable services typically come at a fixed monthly cost regardless of workflow needs. 
Increased Efficiency
Hiring an accounts payable outsourcing firm will ensure timely results regardless of how complex the cash flow and invoice management are for any given account.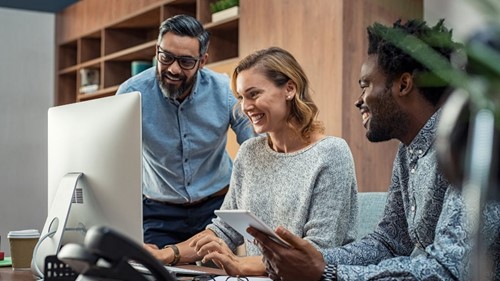 Cons of Outsourcing Accounts Payable
Before making a final business decision, it's important to understand the risks associated with outsourcing AP processes.
Less Control over your AP Workflow
Outsourcing accounts payable and receivable services necessitates relying on the vendor to manage AP workflows. Expect less freedom to make changes to timing and deliverables. 
Communication can Lack Insights
A 3rd party accounts payable vendor lacks the context of an in-house AP workforce, and as such, they might miss valuable data insights. 
Reliance on the Vendor
Outsourcing accounts payable service means you don't directly manage AP workflows. Changes to workflow are entirely dependent on the vendor's availability. 
Potential Errors to go Unnoticed
Lack of direct oversight leaves your AP processes vulnerable to human error that may go unnoticed. Incorporating AP automation software can provide necessary checks and balances, especially if you're using a 3rd party accounts, payable vendor.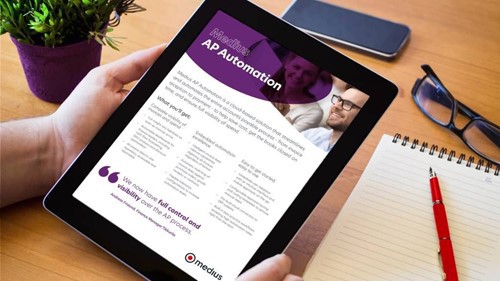 Why Choose AP Automation Software?
Outsourcing accounts payable processes offer many benefits, but if your goal is to reduce errors and increase efficiency, AP automation software may be a better choice. 
First of all, getting started with AP automation software comes at a lower cost because you can integrate it into your existing workflows. Unlike outsourcing AP services, there is no need to get a workforce up to speed, nor move data to a 3rd party accounts payable vendor. Simply purchase and install the software. 
Secondly, AP automation software enables you to easily digitize paper documents and streamline invoice processing workflow. If you manage a lot of contracts and cash flow, you likely have a mix of both paper and digital invoices. AP automation software removes the vulnerability of manual data entry. 
Third, AP automation software comes with better data insights. Instead of manually auditing, the software analyzes data to identify human errors, bottlenecks, and delays. It also enables you to improve accounts payable efficiency by quickly identifying cost savings opportunities that may be missed by human eyes, such as early payment discounts. Additionally, unlike outsourcing accounts payable, using AP automation software comes with the inherent benefit of in-house insights. 
Last but not least, AP automation software enables you to move data and workflows to the cloud. Moving from in-house data management to an accounts payable cloud solution reduces the risk of data loss. Additionally, the ability to access your accounts payable resources in real-time, from anywhere, is especially useful if you have a mobile or remote workforce.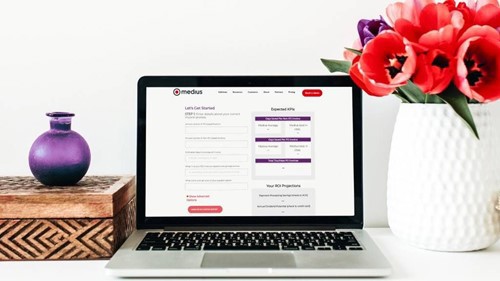 Not sure where to start? Book a free demo. We'll guide you through your AP optimization options and narrow it down for you (no strings attached).