Does this scenario sound familiar?
Kaya is head of Finance and Accounting and each month there are a bunch of invoices that have been lagging and need to be approved in order to close the books. In order to prioritize her team's work, Kaya starts month-end actions by running the standard report "Open invoices by handler." She has enhanced it with labels to exclude invoices that have been open for a long time and when the approver has provided status information about why it is still open. With this report, ready Kaya's team can easily identify which business users need a friendly reminder from her team to approve their invoices.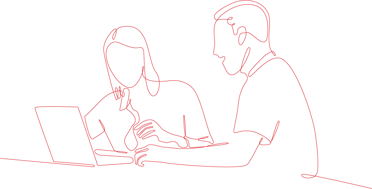 All AP organizations know that when it's coming up to month-end we need to step into the role of "Police and Reminder" pushing people to take action. What if there was a fast way you could see which invoices are still open, why they are still open and which invoice handlers need a "friendly" reminder to approve their invoices.
Medius AP Automation (MediusFlow) comes with a set of standard reports that you can share and tailor to your own liking. The report "Open invoices by handler" is one of our more popular ones, especially at month-end. This report can also be used to ensure accruals are booked accurately so AP can close books in a timely and accurate manner.
Benefits
Improved communication with Approvers

Improved reporting that help you prioritize your work and focus on invoices based on their label/status
Set up
The report "Open invoices by handler" is available in Medius AP Automations standard set of reports. All you need to do is start using it, and if you like, tailor it with more information (for example by adding labels) that make it even more useful in your organization.

A few things you should think about:
Do you need to send these reports out as a Name and Shame to department heads to ensure timely approval – in that case make sure there is no confidential information included in the report
You can also sort this report by due date to ensure you focus on ones that are coming due quickly – if you only run a payment run once a month, this is critical
You can add labels to the report to exclude those that you know already have an issue