Does this scenario sound familiar?
Seth works in sales for a graphite manufacturing company. He is about to finalize an exclusive distribution agreement with a pencil company and wants to start drafting the contract documentation. He emails Lauren, the Legal Counselor, and she responds asking to clarify a few questions about the minimum purchase obligations, distribution channels and territories of agreement before she can provide the correct template. This results in several email exchanges until Seth finally receives the base agreement to work from.
Current state before the hack:
Almost every sizeable organization has contract templates detailing different conditions set by the Legal Department that necessitate the use of one type of agreement over another. This may significantly prolong the sales process or result in some critical clauses being omitted from the agreement if Legal does not get involved from the start.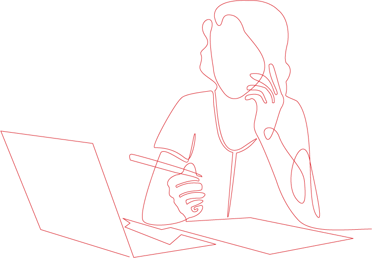 Medius' Contract Management solution allows Contract Administrators to design and apply a document selection wizard functionality to end-users. As part of the contract record creation process, the system is configured to have a set of customizable questions. Once a user completes these questions, the system automatically recommends the correct contract template based on the answers that a user selects.
For example, the document selection wizard makes recommendations based on factors such as:
The region in which the contract is being signed
The payment terms for the agreement
The purchasing category and more.
This functionality not only saves time when deciding which contract template to use, but also removes the need for back-and-forth communication between Contract Managers and Legal Teams for contract negotiations.
Benefits
Creates standard processes for routine contracts and business

Consistent and predictable final contract document outcomes

Ensures the business meets all legal commitments and drives optimal return from every agreement.

Reduces administrative burden on the Legal team to manage and provide the right templates to the business

Foundation for further improvement of contracting processes
Set up
Users need to have an Administrator's role to be able to set up the document wizard and make it available to other users.

Time estimate: This feature can be switched on in minutes. Depending on the number of templates and customizable questions, the setup of the questionnaire by the Administrator may take several minutes to several hours, but it is worth it!