Does this scenario sound familiar?
Kat is the Data Manager at a lunchbox manufacturing company where the Procurement team has launched an RFX to select a new global HR system. The sourcing evaluation mechanism that Procurement uses is a manual Excel spreadsheet, where each scorer must input their scores after reviewing supplier submissions.
Kat and the other stakeholders are responsible for scrolling through the entire sourcing document to find the relevant answers for their business area and mark them. Finally, the Procurement team consolidates all scorecards and produces a final score matrix to determine the most fit-for-purpose supplier.
Current state before the hack:
This manual sourcing evaluation process is laborious and disjointed, using multiple spreadsheets and requiring a significant time investment to score and compare supplier proposals.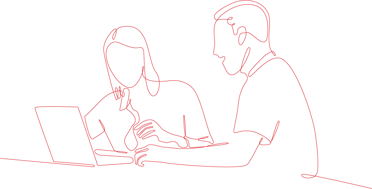 The Medius Sourcing module has an embedded scoring functionality, which delivers time and process efficiencies during a sourcing evaluation stage. Users can add scores to questions and create weighted sections within an RFX document.
Upon supplier submission via the portal, the system automatically looks up the scores against the sourcing questions and calculates the total supplier score, while providing a clear indication of the quality of supplier responses. Stakeholders are empowered to make informed decisions quickly as they have real-time visibility of supplier proposals and how they compare against each other based on preset evaluation criteria.
Benefits
Provides real-time quantitative and qualitative comparisons of supplier competencies against set requirements

Builds different scoring logic per RFX or reuses from previous sources

Enables an efficient process for supplier scoring

Pulls scores automatically into a matrix to help compare quality of submissions and determine the best supplier quickly

Visibility of supplier progress and total scores in a single responses view

Reduces the overall amount of time procurement specialists spend on the sourcing evaluation process and therefore, frees up time to spend on other tasks
Set up
Allocate available scores to RFX questions.

Users need to be added to the "Team tab" as scorers to be able to score supplier responses.

Time estimate: Depending on the number of scorable questions, it may take from a few minutes to several hours to set up the scoring mechanism within the questionnaire, but it is worth it!