3 reasons to put AP automation first in your procure-to-pay process
Many businesses want to automate their source-to-pay process from start to finish, and pursuing a full software suite deployment is a common strategy. In fact, procurement departments have set ambitious targets to digitize up to 72% of their source-to-pay processes by 2025, so they are actively seeking the best investment strategies for digital transformation.
Even with a comprehensive approach to suite digitization, it would be impractical to accomplish the deployment in one big step. You often have to pick your battles and roll out a suite over many months (or likely years, depending on the scope). This begs the question, where should you start?
Many businesses start with processes they believe will give them the most immediate results. This is often sourcing (for big wins on supplier rationalization and negotiated savings) or eProcurement (for big wins on contract compliance and better control over maverick spending). Even though these seem like the obvious starting places, that doesn't make them the best. In fact, many deployments that start this way still encounter problems down the line, including late payments, supplier relationship issues, poor spend visibility, and exposure to fraud and errors.
So where is the best place to start? With AP Automation.
Look at the desired end-state you're hoping to achieve and work backward from that point.
In this article, we'll explain why starting a suite implementation with AP automation (often mistakenly left as the last step) before building a unified source-to-pay system can deliver a more successful overall implementation.
Procure-to-pay automation basics
What is P2P automation?
Purchase-to-pay, or procure-to-pay software, is an integrated system that fully automates a business's purchasing process. The system earned its name as it handles all aspects of acquisition, from purchasing goods to the vendor's payment.
What is a procure-to-pay process?
The P2P supply chain begins with a buyer requesting goods or services, then selecting a supplier based on pricing and terms. Some organizations require requisition approval before issuing a PO. When fulfilled, the supplier's invoice matches the PO before the buyer pays.
What are the stages of P2P automation?
Procure-to-pay automation consists of three major steps: requisition, purchase, and payment. Though there are steps between, it begins when a company orders goods or services it needs to operate its business effectively –continues when the goods/services are received and billed for – and finishes when accounts payable pays the invoice.
What is the difference between S2P and P2P?
Procure-to-pay usually begins at the requisition, or purchasing stage, while source-to-pay has an earlier step before a purchase is made. Sourcing vendors involves meticulous research and assessment of potential vendors for goods or services that align with company requirements and policies at the right cost. There are usually selective strategies to ensure quality checks and standards are met before finalizing a vendor for purchase.
Three reasons AP automation should come first in a source-to-pay implementation.
Last-minute invoice and payment approvals
If you work in accounts payable, you already know the invoice process takes too long – 47% of finance professionals list long invoice approvals as their top challenge in 2022. Dealing with too many exceptions or time-consuming manual processes drags the invoice approval time out over days – sometimes weeks.
Finance teams are already disadvantaged due to the lengthy processing time for invoices. Moreover, they may lack the proper collaboration or procedures to approve timely payments. As a result, they might miss the chance to offer suppliers early payments in exchange for discounts. Worst of all, they may fall prey to late payment fees. Without proper organization, employees will also lack visibility and control of invoice approval workflows.
Costly, frustrating manual processes
Manual invoice processing is a serious problem in accounts payable. Monotonous and usually repetitive tasks lead to delays in the invoice process, including inaccurate accruals. And manual data entry leads to errors, including incorrect information on an invoice, wrong supplier details, and wrong accounting codes and approvers. Slow, inaccurate processes lead to limited insight into liabilities, negatively affecting internal compliance and control and creating fragmented data and system discrepancies.
The emotional toll is also not to be forgotten and can be just as problematic for the overall business. Only three in ten (37%) of financial decision-makers would say they and their colleagues are satisfied with their role. 24% say their finance department is so busy that they are concerned colleagues are on the cusp of leaving. Using only a manual invoice process without the help of technology, obtaining and keeping talent in the AP department will be a real challenge.
Procurement based on negotiated terms
If buyers do not follow their contracted terms on payments, it can result in serious consequences for the business. Failing to pay suppliers on time damages relationships and could spell disaster if they decide to withhold the goods. Accounts payable professionals admit 45% of supplier payments are late.
A report by McKinsey stated, "A single prolonged shock to production could wipe out 30-50% of one year's earnings before interest, taxes, and depreciation." These potential ramifications can lead to the organization's inability to meet much-needed cost savings goals, or sometimes worse.
Benefits of a finance-first approach to source-to-pay automation.
By putting AP automation first, organizations can allocate their focus to other aspects of their business. This, in turn, leads to better management of risk, spend and compliance in upstream parts of the source-to-pay process. As a result, the hard return on investment (ROI) will result from savings in payment processing, while the soft ROI benefits will solidify a seamless foundation for the rest of the source-to-pay (S2P) process.
Automating processes can prevent errors and duplicates in invoicing that create fraud and risk. It saves organizations time by identifying risk early in the sourcing cycle, while also serving as the cornerstone for overall true spend management. Other parts of the source-to-pay process, including financial analytics, procurement, sourcing, and contract management, depend on accurate and effective invoicing and payments to capture and analyze spend data. Properly extracting and assessing invoice data directly affects how CPOs/CFOs make spend decisions, creating strong ROI for organizations. And, AP automation also enforces compliance with supplier regulations and policies.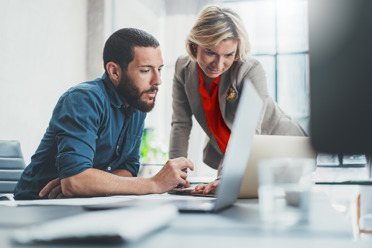 At Medius, we know businesses are looking for ways to get beyond basic automation and really drive value from an automated source-to-pay process – we call it autonomous AP. But they're also faced with a lot of noise and options in a crowded market. We've focused on AP automation for more than 20 years because we know the benefits it can bring to finance and the business overall.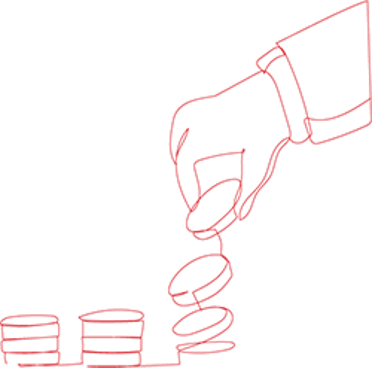 Discover how to overcome four common financial hurdles and take control of your financial future.
We asked 2,750 finance professionals about their most common financial hurdles. Have a look at the results and see if you can relate to what we discovered.