As a financial leader in your organization, you may wonder about the exact steps you can take to improve accounts payable operations and even generate revenue. In this article, we'll outline how to get the best return on your investment should you select a new software for accounts payable.
You already know that it's essential to ensure that your suppliers are paid on time, without errors or worries. Additionally, you may even be looking for a solution that cuts costs drastically while streamlining invoice and payment processes, enabling you to take advantage of new opportunities to grow and expand your business.
An efficient AP automation solution can help you do just that! Accounts Payable departments have the responsibility of ensuring vendor and supplier invoices are processed, approved, and paid on time in order to keep the business moving.
There are many ways to get started with Accounts Payable Automation.
We've isolated the top six best practices you can use to set your AP department up for success which you can read below.
Automating & Digitizing Payments
It may seem like a no brainer that payment automation is a must for any successful business. Paper-based processes have left many companies vulnerable for years, even more so in light of recent events. Payment automation allows AP departments to issue payments remotely and more efficiently, with real-time tracking and 24/7 access to payment information.
At its core, payment automation increases productivity within the department by saving time and resources. It also allows businesses to eliminate most, if not all, of their accounts payable check printing while enabling remote business continuity check printing as needed. 
The added benefit of monthly rebates on virtual card spend makes payment automation a top priority for CFOs and AP professionals going forward, with some AP departments generating over $300K annually in rebates on AP spend.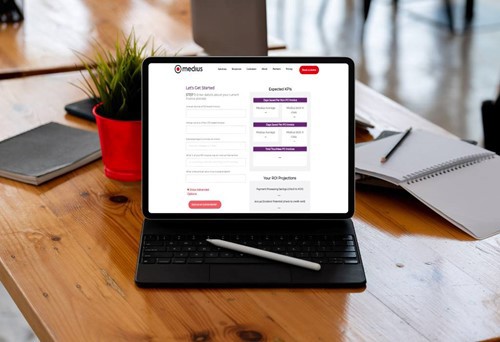 Fully Automate Invoice Processing
If you're new to AP automation, you may think that you already have invoice automation in place. Many finance professionals believe that because they mostly receive eInvoices or because their ERP enables them to scan emailed invoices with ease, they're already automated. The majority of the time, that's not the case. 
Invoice automation gives AP departments the ability to move paper invoices, eInvoices and emailed invoices automatically into a digital workflow with three or four-level recognition and auto-fraud detection. Invoice automation also enables remote approval processes, multi-factored approval workflows (invoice dollar amount approval thresholds), email notifications to approvers when an invoice is received, flags for missing or updated information, custom character and field scanning, notifications for extreme variations in amounts, PO and contract matching, duplicate invoice alerts and more. 
A fully automated invoice solution virtually eliminates the risk of fraud and gives your AP department complete control of the invoice approval process. 
Enable No Touch & Remote AP
The recent pandemic has pushed businesses to face a myriad of operational deficiencies in their current processes they may have been unaware of otherwise. Perhaps none more so than the glaring need for business continuity planning and remote process enablement in all areas of business operations.
Finance and AP departments have historically held onto manual-based processes far longer than other areas of business. The primary reason for the delay in adopting newer and more streamlined processes has always been the comfort of trusted payment methods and perceived difficulty in acquiring and maintaining vendor payment information. Keeping track of banking and credit card information certainly seems more difficult than writing a paper check, where all you need is a name and an address. 
However, office closures and the centralized nature of accounting and AP departments have poked massive holes in the paper-based processes of the past. Businesses can no longer exclusively rely on on-premise check printing and accounts payable solutions. Accounts Payable professionals must enable remote, no-touch invoice and payment capabilities. 
Aside from the apparent benefits of uninterrupted invoice processing and payments issuance, there's also the cost savings involved with digitizing payments and invoices to consider. A recent PYMNTS study estimated that businesses could speed past the $150B toll of legacy AP and AR processes by moving to AP and AR automation. 
Decentralize & Layer AP Functionality
Many reputable organizations, including Harvard, estimate that the effects of COVID-19 will negatively impact business operations well into 2022. Office closures and social distancing enforcement may be taking a brief sabbatical for the summer. Still, it would be unrealistically optimistic to assume it will be business as usual here on out. 
That means AP and finance professionals need to implement solutions that allow full functionality from the office or the house. Decentralization is critical for all aspects of business operations in our new normal. If you can't make it into the office to receive paper invoices and print paper checks, you'll need a full-proof backup plan.
Finance leaders are already strategizing to stagger office shifts, with some employees being asked to work from home indefinitely, as desks are moved farther apart, and conference rooms are closed. Businesses are also looking into ways to cut costs as the price for office space is expected to triple in the coming months. Remote working arrangements are a necessity, making invoice and payment automation more crucial than ever before.
Embrace the High Tech, Low Touch Economy
Other areas of the world outside of the United States embraced a contactless economy a long time ago. In the UK, paper-based payments and physical credit cards are virtually obsolete. We expect a similar shift in North America over the next few years, if not sooner. 
The paper check was initially projected to disappear from B2B payments by 2030. Don't be surprised if the check expires a lot sooner in a post-coronavirus society. Digital check solutions providers have already created a way to issue checks via email in seconds, without a sheet of paper or a wasted stamp. Other companies have sworn off checks entirely in favor of newer, more secure payment methods, like Virtual Cards (vCards) and Real-Time Payments (RTP).
Regardless of how long it takes for businesses to eliminate paper checks from their payments process, one thing is certain: the end is near. The doomsday clock is set at five minutes to midnight for paper checks in AP.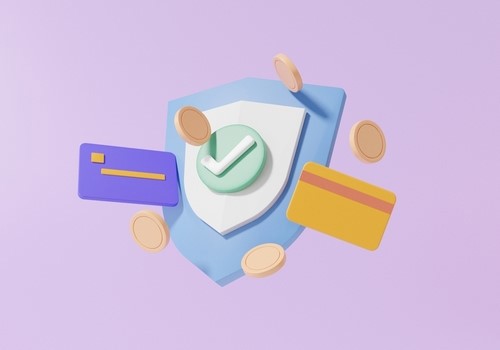 By using these strategies, you'll reap these six benefits:
1) Save Time
Time is money in business, and with an AP automation solution, you can save the time it takes to process invoices and payments manually.
On average, 25% of the work week is typically devoted to manual tasks. By eliminating these tasks your AP team would have 25% more time they could devote to higher value projects. In the standard 40-hour work week, that comes out to an additional 10 hours a week that could be saved and better used!
2) Immediate Cost Reduction
Automated solutions effectively reduce your expenditures, allowing you to eliminate wasted time on manual invoice processing and cut back on orders of check printing supplies, MICR toner, check stock, envelopes & postage.
Our AP Automation solution can:
Lower costs by up to 80%
Cost you no new software expenditures
Generate revenue when you leverage virtual cards
3) Revenue Generation
By moving to electronic payments and invoicing, you may also create a new revenue stream. Each virtual card sent creates a monthly rebate for your business, turning your AP department into a revenue generator (typically close to 1% of total spend — paid each month).
Virtual card rebates are an immediate return on investment on any transaction with a vendor that is paid by virtual card. 
The more virtual credit card transactions, the more money you earn back.
4) Increased Control and Confidence
By automating your invoice and payment processes, you gain increased control over the process, and confidence knowing that the system is working for you.
Get all the benefits of AP automation and electronic processes without sacrificing any of your cash flow visibility or control. It's possible to transition to paperless AP without outsourcing and while keeping your current bank and ERP. 
The best part? You can choose to transition to automation in a phased approach or all at once.
5) Better Organization
You will no longer have to search and sift through paperwork manually to find what you are looking for as every detail on your invoices and payments can be found instantly.
Our real-time business intelligence analytics enable you to access reporting and tracking as easily from your kitchen table as your office. Automation also creates internal controls designed to reduce risk of fraud, human-error, and empowers you to create customized workflows. 
6) Safe and Secure
Your accounts payable automation solution stores data in the cloud, giving you a better sense of security in knowing that your files are safe and bank-level secure.
Per the Association for Financial Professionals (AFP), 74% of organizations found themselves targets of payment scams in 2020. They further recommended that finance professionals continue to be vigilant and that the steps you can take to protect your firm can include:
Regularly validating fraud controls
Strategizing and implementing new controls
Investing in more secure platforms
It's important to stay on top of current technology and use every tool at your disposal to protect your firm from fraud.
You will save time and money by eliminating manual AP processing tasks and moving to the ease of a revenue-generating machine.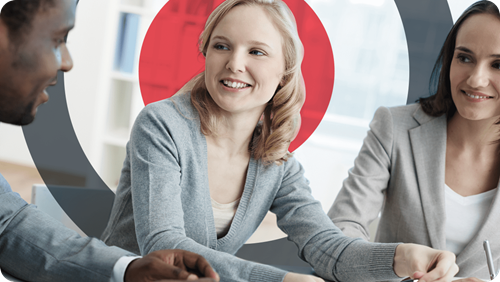 Conclusion
Now that you know the benefits of accounts payable automation, go one step further and learn how Medius can guarantee an immediate return on investment for your AP department. 
Get in touch today to get started!
Originally posted October 2021. Updated for quality and accuracy October 5th, 2022.