Reduce errors, save time, and increase productivity by automating invoice management. 
How much time and money does your organization spend processing invoices? Some estimates show the average cost per invoice is about $10 - but there are other estimates that place the cost even higher. Workflow inefficiency and human errors are major factors contributing to these costs. Automated invoice processing reduces the cost of processing each invoice by increasing workflow efficiency, as well as reducing errors associated with manual invoice processing. This article explores the benefits of implementing invoice automation into your existing AP processes.
What is automated invoice processing?
Automated invoice processing leverages artificial intelligence (AI) to track, manage and process invoices. It relies on automation software to manage AP workflows and take over mundane tasks that don't require AP staff to intervene, check invoices for accuracy, and track them along the accounts lifecycle. AP automation software can process both digital and paper invoices.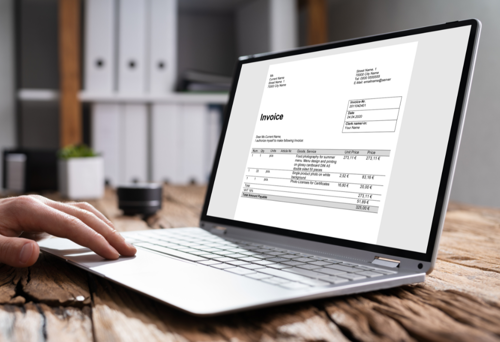 How automating invoice processing improves invoice management
Businesses of all sizes are vulnerable to risks associated with manual AP processing. Using AP automation software to automate invoice processing can reduce errors, save time, and increase profitability. Here's how. 
Say goodbye to manual data entry
Invoice management automation enables you to easily digitize and track invoices. If you manage a lot of contracts and cash flow, you likely have a mix of both paper and digital invoices. Manually processing paper invoices leaves you vulnerable to costly human errors or potential invoice fraud. AP automation software removes those risks associated with manual data entry errors. 
Automatic invoice matching
Another benefit of digitizing invoices and related documents is automatic invoice matching. This reduces errors associated with the time consuming process of manually matching invoices to customers. Additionally, it increases the efficiency of the invoice processing workflow, freeing up resources to use in other business areas or for more beneficial strategic tasks. 
Track performance
Invoicing automation software enables tracking and data analytics related to invoicing. You gain increased visibility into business cash flows and identify opportunities to save money, such as early payment discounts - which not only saves your business money but also helps keep your suppliers happy. Additionally, you can leverage this data to spot process bottlenecks and improve invoice workflows
Contract and document management
Easily link automated invoicing systems into contract and document management, allowing you to manage the entire contract lifecycle in one place. Invoice automation reduces duplicate work, business silos, and process inefficiencies associated with manual contract management.With the entire contract and invoice lifecycle recorded in one place, audits are a breeze. Additionally, Medius Contract Management integrates with docusign, eliminating the need for wet signatures and manual processing across the board.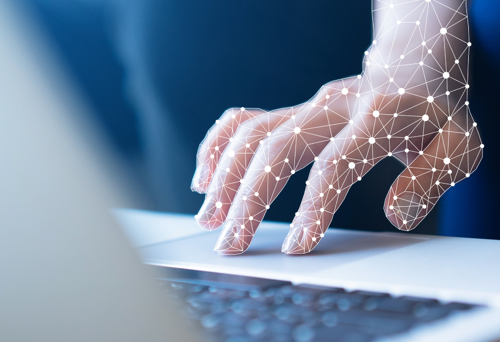 How to implement automated invoice processing
Medius's AP Automation software leverages artificial intelligence (AI) to streamline your process. The Medius Accounts Payable Automation solution electronically captures, digitizes, and processes invoices regardless of their format. Through a single intuitive user interface that works across multiple devices, Medius will help your internal stakeholders develop seamless adoption of automated invoice processing.
We work together with your AP team to uncover key information when launching your automated AP solution. This helps control costs, maintain compliance, and optimize cash flow. Our goal is to help you track and monitor the invoice process with the benchmarks and KPIs that are important to your business.
Finally, Medius's AP Automation software works with your existing tech stack. Our solution integrates with a wide range of ERP systems including Oracle, SAP and Microsoft Dynamics, which can increase the efficiency of your business workflows by tying it all together. Learn more.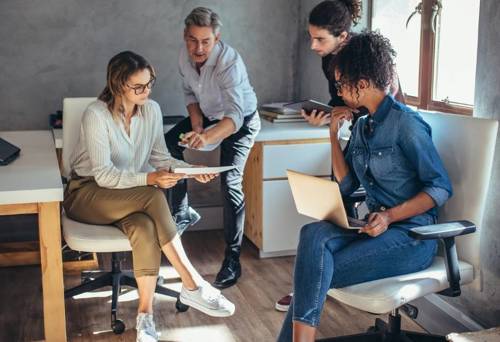 Why Medius?
Medius can handle any invoice format, both paper and digital. Our invoice capturing software reads and records header and line item details automatically, improving your AP workflow by saving time and reducing human errors. We leverage the latest AI and machine learning technology to reduce errors, increase productivity, and forecast sales, so it gets smarter with every invoice. Since our solution is automated and user-friendly, it requires little training to get started.
Implementing a new software solution into your business can be daunting. Medius integrates with a wide range of invoice workflow solutions, meaning you don't have to upgrade your entire tech stack to benefit from invoice automation.
Not sure where to start? Book a free demo. We'll show you the ins and outs of invoice automation (no strings attached).