For multi-entity companies, accounting can get complicated fast. Utilizing an AP automation solution can benefit large multinationals or parent companies immensely, saving their accounts payable department time and money.
What is a Multi-Entity Company?
A multi-entity company is a holding company with one or more subsidiaries. An example of a multi-entity company is Raytheon Technologies, with five entities, each with tens of thousands of employees, working in many different countries and markets. Another example of a multi-entity company is Paramount Global or Coca-Cola. Single entity companies may become multi-entity companies with mergers and acquisitions (M&A), rapid growth, or expansion into new markets. Some companies may be considered multi-entity even when they are technically a single-entity company. This usually happens if they have many departments and are gearing up for M&A activity.
What is Multi-Entity Accounting?
Multi-entity accounting is an accounting system set up to accommodate multi-entity companies. You may also see it referred to as multi-company accounts payable management or multi-company online accounting software. Put simply, it is accounting software for multiple businesses that fall under one conglomerate or parent company. Multi-entity accounting software consolidates accounts payable data in one single system, compiling data from multiple systems, giving a single view of a business's books that's easily accessible and minable for reporting and financial transparency. Multi-entity accounting pulls in data from each business entity's own AP (Accounts Payable) system for all transactions and PO approvals, consolidating all AP information in one central location. In addition, multi-entity accounting helps companies operating in multiple countries synchronize their financials across currencies. The biggest benefit of accounts payable automation for multi-entity companies is the automation piece, however. Accounts payable automation for multi-entity companies allows for automated matching between purchase orders and invoices, among many other benefits.
What are the biggest accounting struggles multi-entity companies face?
A multi-entity company may have multiple bank accounts, use multiple currencies, and have to abide by more than one regulatory body and/or different tax requirements per entity. In addition, they may have multiple ERP systems as well. It's worth noting here that ERP and AP automation software are complementary. With such a large ecosystem of processes, business units, suppliers, and entities, AP accounting is suddenly more complex than in a single-entity organization. There is more room for error when multiple systems or multiple decentralized processes happen across the holding company's portfolio.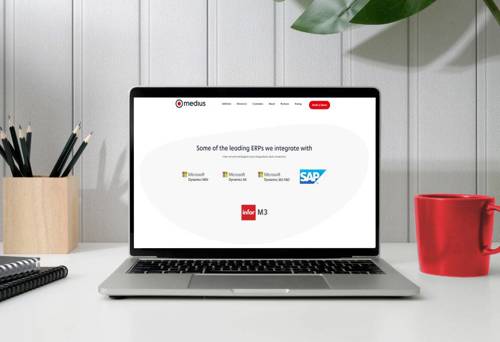 Some of the biggest challenges multi-entity companies face may at first seem minute but multiplied across the enterprise and multiple departments they are time-consuming and manual—tasks ripe for automation. Below, we'll lay out just a few of the reasons why multi-entity companies need multi-entity accounting software.  
The biggest accounting struggles multi-entity companies face include: 
No real-time visibility and reporting of accounting activities across all business entities.
 
Matching invoices to POs (purchase orders) is often a manual, time-consuming task for managers who oversee a budget in a company. 
 
Too many invoices. One Medius client reported having over 18,000 invoices a month on average.
 
Paper invoices. Believe it or not, digitizing the AP process is still a major hurdle for many companies. 
 
Too many spreadsheets at the individual and department level tracking accounting activities.
 
Normalizing currencies across entities. 
How AP (Accounts Payable) Automation Can Help Multi-Entity Companies
Multi-Entity AP automation can help multi-entity companies receive real-time insight and intelligence about accounts payables activities. It also reduces the number of manual tasks associated with documenting spend across many stakeholders, all from a single interface. This gives multi-entity companies an advantage in the sectors they operate in because they can forecast spend better and understand more quickly how they are tracking across KPIs for the quarter and the year. 
Multi-Entity AP Automation helps multi-entity businesses: 
Reduce the number of logins/maintenance of users for AP systems.
 
Create easier permissions and controls of types of users such as Employees, Standard Users, Power Users, and segregation of AP-related duties. 
 
Keep finance teams lean.
 
Save time and money by automating the routing of invoices through predefined or custom workflows by as much as 20% fewer days payable outstanding. Additionally, you can eliminate over-payments BEFORE they happen.
 
Prevent fraud with an automated system that flags duplicate payments and suspicious activity. 
 
Improve data accuracy through automation that reduces or eliminates manual data entry. 
 
Increase productivity and employee morale across business entities by making the process easy and autonomous whenever possible. 
 
Increase confident proactivity with real-time decisions based on the latest financial information.
 
Increase transparency by knowing where each invoice is. 
 
Bridge the gap between different departments and stakeholders with one system to access invoices and payments from anywhere and on any device.
 
Integrate with your current systems and software such as your ERP. Check out our out-of-the-box integrations such as Microsoft Dynamics AX/365F+O, Microsoft Dynamics NAVISION/Business Central, as well as certified integrations to SAP and integrations to Infor M3 and Iptor (IBS) and our API here.
 
Pay faster and reduce errors/mistakes.
For a full list of how multi-entity AP automation helps, look at our guide here.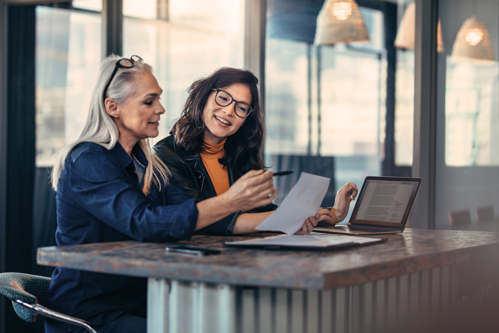 AP Automation for Multiple Companies
The setup process for multi-entity accounts payable software or AP automation software can take place in as little as 8 - 12 weeks, not months. This is just one advantage of Medius AP automation for multi-entity companies. Companies looking at AP automation should start with documenting their biggest pain points relating to their accounts payable processes. These pain points can be used to map to objectives once you decide to bring on an AP automation solution like Medius. Then, they can be mapped to goals like reducing invoice touch rate or the cost to raise a PO. For example, Nissan integrated Medius with their SAP to see a 43% reduction in the cost to raise a PO, and 90% of Silver Eagle Distributors' invoices are processed automatically after onboarding Medius and integrating with Microsoft Dynamics. 


Here are three more ways they diverge from the competition: plug-and-play integrations, best-in-class client APIs, and advanced matching which allows most invoices to be managed without any user intervention. With those advantages in mind, it's easy to see why Medius's accounting solution is the best AP automation for multiple companies. If you're in the market for accounting software for multiple companies so you can automate AP and reduce manual error, why not sign up for a no-obligation demo?