In today's fast-paced business environment, efficiency and strategic advantages are paramount. Two key players in this arena are Accounts Payable (AP) Automation and Enterprise Resource Planning (ERP) systems. Individually, they streamline business operations; together, they can transform your business.
The power of integration: AP Automation and ERP Systems
What is AP Automation?
AP Automation is a technology that automates repetitive tasks in the accounts payable process, such as invoice processing. It reduces manual errors, speeds up the invoice processing cycle, and frees up your finance team to focus on strategic tasks.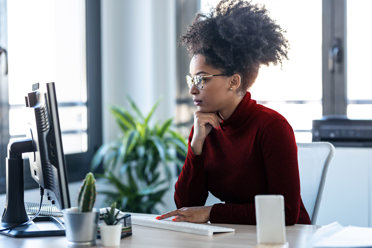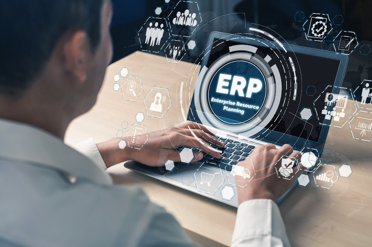 What is an ERP system?
ERP systems are comprehensive software platforms that manage and integrate a company's financials, supply chain, operations, reporting, manufacturing, and human resource activities. They provide a single source of truth for business data, improving visibility and decision-making.
The synergy of AP Automation and ERP systems
When AP Automation is integrated with an ERP system, the result is a powerful synergy that enhances operational efficiency and provides strategic advantages. This integration can lead to significant cost savings, improved financial visibility, and enhanced control over business processes.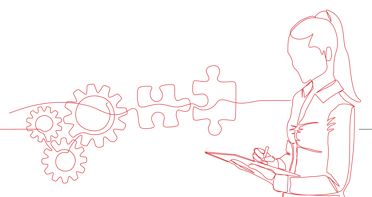 Fluiconnecto AP Automation Case study
Learn how Fluiconnecto centralized their AP process with an efficient solution that easily connected with the different ERP systems in place across the group.
The benefits of integrating ERP with AP Automation
Enhanced operational efficiency
One of the most significant benefits of integrating ERP with AP Automation is the enhanced operational efficiency. By automating repetitive tasks and reducing manual errors, the integration leads to faster invoice processing and more efficient use of resources. This not only saves time but also allows the finance team to focus on strategic tasks that add value to the business.
Improved financial visibility
The integration of ERP and AP Automation provides real-time visibility into financial operations. With a single source of truth for all financial data, decision-makers can access up-to-date information at any time. This improved visibility can lead to better decision-making and strategic planning.
Cost savings
By automating manual tasks, the integration of ERP and AP Automation can lead to significant cost savings. It reduces the time and resources required for invoice processing and other AP tasks, which can result in substantial cost savings over time.
Enhanced control over financial operations
The integration of ERP and AP Automation provides greater control over financial operations. With automated workflows and real-time visibility into financial data, businesses can monitor key metrics, identify potential issues early, and take proactive steps to address them. This enhanced control can lead to improved financial management and business performance.
Scalability
As businesses grow, their financial operations become more complex. The integration of ERP and AP Automation provides a scalable solution that can grow with the business. It can handle increasing volumes of invoices and other AP tasks without requiring additional resources, making it an ideal solution for growing businesses.
Improved compliance and risk management
The integration of ERP and AP Automation can improve compliance and risk management. It provides a complete audit trail of all AP activities, making it easier to demonstrate compliance with financial regulations. It also reduces the risk of fraud and errors by automating manual tasks and providing real-time visibility into financial operations.
Better supplier relationships
Timely and accurate payments are crucial for maintaining good supplier relationships. The integration of ERP and AP Automation can improve supplier relationships by ensuring that payments are made on time and accurately. This can lead to better terms with suppliers and improve the overall supply chain management.
Nissan Source to Pay Case Study
Nissan, a leading car manufacturer uses Medius Sourcing & Contract Management to streamline its spend and integrate with their ERP system. Find out how by reading this case study.
How do ERP and AP Automation software integrate?
The integration of AP and ERP systems allows your ERP to serve as a unified source of transaction data across your organization, offering transparency across the procure-to-pay process. This integration minimizes human error, reduces late or missed payments, enhances invoice verification and reconciliation, fortifies supplier relationships, and provides support for payment systems.
The key to successful integration is seamless data transfer between the AP automation system and the ERP. The method of integration typically depends on whether the ERP system is cloud-based or on-premise. Cloud-based platforms support application programming interface (API) integration, which AP teams can easily implement without the need for extensive IT support. In contrast, on-premise ERP systems usually require file integration using customized file templates to import or export data.
Invoice data capture and management


Invoices are automatically scanned and entered into a centralized database. All invoice details and line-item data are captured, entered, GL coded, and validated.

Payment processing


Transaction data, communications, and approval status are automatically shared with payment systems, leading to more efficient and accurate processing.

Invoice posting


Once invoices are entered and verified, they are automatically uploaded to the ERP.

Reporting and analytics


Real-time transaction data, insights into AP workflows, and approval status are shared with the ERP, providing valuable business intelligence.
Invoice workflow


Invoices that require approval or review are automatically routed to the appropriate employee based on customizable rules.

Compliance and controls


Both systems synchronize and enforce internal controls, centralize and verify data to ensure a complete AP audit trail, and maintain separation of duties.

Invoice reconciliation


The AP platform provides accurate invoice and transaction data to the ERP, facilitating real-time invoice reconciliation.
Medius AP Automation helps TOGA reduce cost of processing 250k invoices per year
Learn how TOGA, a leading Australian property group, has reduced the cost of processing an invoice by 30% with Medius AP automation.
Integrate your ERP with Medius
The strategic value of integrating AP Automation with ERP systems cannot be overstated. It is a crucial step in the journey towards digital transformation and operational excellence. By embracing this integration, businesses can streamline their financial processes, improve efficiency, and gain a competitive edge. With Medius, this transformation is within reach.