Does this scenario sound familiar?
Miriam is responsible for the execution of a multi-million-dollar MSA agreement around a museum artifact. The contract is subject to a comprehensive delegation of authority due to its high value and strategic importance to the museum. Miriam has issued the final version of the contract to multiple signatories but has had no update for several days. The status of the agreement is "in progress", but Miriam has no visibility on who might be holding up progress.
Current state before the hack:
Unable to visualize the relevant contract graphs and KPIs in real-time and it takes time to export and interpret data. Longer response time to manage contractual risk. Unable to export metadata for tailored business reports.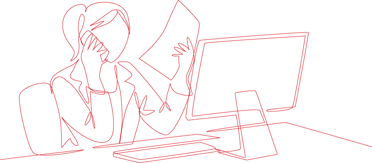 Medius Contract Management automatically pulls the key contract information from within the module into a single, easy-to-read display. In addition, the newly added DocuSign report functions as the first port of call for checking the contract signing progress providing complete visibility of the workflow.
Benefits
Visualize contract data in real-time

Monitor key metrics and KPIs

Manage contractual risk

Facilitate fast business responses

Remove workflow bottlenecks

Reduce contract processing time
Set up
Available by default. No set up required.