S2C life hacks - Valentine's edition
Sharon, an S2C Product Marketing Manager here at Medius, is sharing the love with a brief overview of the 3 gadgets we will be covering in this quarter's S2C life hacks.
S2C Hack #1: Linking a sourcing event to a contract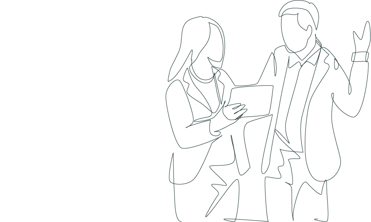 Does this scenario sound familiar?
Chad is a contract manager at a flower warehouse working on a competitive bid for roses. Unfortunately, he hasn't been provided with the appropriate sourcing-related information from the sourcing manager, after the bid is awarded. Now he is facing unwanted delays in finalizing the contract due to a lack of insight and cross-functional involvement that should have happened earlier in the process.
Current state before the hack
Users have to download documents from sourcing and manually upload them to the documentation tab when creating a contract. No option to link event and supplier data between Sourcing to Contract Management.   
Life Hacks Solution
In the majority of cases, a contract is the ultimate result of a sourcing activity. Medius provides a seamless user experience when managing contract documentation following the sourcing stage. Sourcing users with access to Medius Contract Management can create a contract directly from a sourcing event bringing across all the necessary information to Contract Management.   


Benefits
Seamless transfer of data and attachments from Sourcing to Contract Management 
The transfer from Sourcing to Contract Management can be used infinitely for sourcing events with multiple awards and contracts  
Ability to link Project Header, Supplier, and Event data to a contract 
Inspire cross-functional collaboration 
Encourage sourcing teams to engage with contract management and legal teams earlier in the sourcing process, bringing contracting best practices and legal language into the buying process  
Drive a major shift in the sourcing process, where contract managers are not only advising but become part of the buying process   
A Sourcing user needs to have access to Contract Management to be able to use this feature.
1. This feature is automatically enabled in the responses tab after a sourcing event is closed   
Time estimate: Automatically enabled for Medius Source to Contract users. If you get stuck, reach out to your account manager for supporting documentation.
S2C Hack #2: Tagging feature
Does this scenario sound familiar?
Victor works as a sourcing manager for a baked goods manufacturer. Due to a recent flour recall, he is looking for information on previous suppliers he has worked with that aren't affected by the recall. However, he is having trouble discerning through his previous notes as to why they discontinued working with these previous suppliers.
Current state before the hack
Less insight into data groupings within sourcing
No option to attribute specific questions to suppliers with similar characteristics
Difficultly locating information with related attributes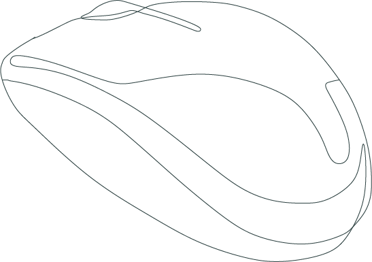 Life Hacks Solution
Tags are keywords that describe and help classify information in Medius Sourcing. Admin users can create and manage tags in the Admin Center, whereas Buyer users can view and assign tags to suppliers, other users, projects, and questions within Questionnaires.    
Benefits
An easier and faster way to find related information
Flexible, multi-level data classification
Buyer users can filter and find the information they need
Buyer users can display information to suppliers that is relevant to them
Tag management and assignments are available to all Admin users. The ability to link tags to projects and questions is available to all Buyer users by default.
1. Tags must be clearly defined
2. Thought must be given to the naming conventions and length of descriptions at each level 

Time estimate: Depending on the number of tags, creation and assignment can take from several minutes to a few hours. If you get stuck, reach out to your account manager for supporting documentation.
SS2C Hack #3: Integrating a contract with Medius APA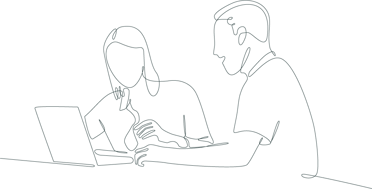 Does this scenario sound familiar?
Elizabeth, a Contract Manager, is working with her AP colleague, Ken, on a commercial agreement for a chocolate vendor. Ken is setting up a scheduled monthly payment plan, but Elizabeth has noticed some inaccuracies that do not meet the contract's terms and wonders if Ken has viewed the commercial agreement.
Current state before the hack
Medius APA users who need to create and manage recurring payment plans, such as rent and bills, have no visibility of commercial agreements in one place. Lack of insight into contractual terms when creating regular payment plans. 
Life Hacks Solution
Enhance visibility of contract terms against recurring invoicing plans with Medius' inbuilt integration between Contract Management and APA. This functionality allows Contract Managers to manage the activities of the contract and seamlessly send contract data to the Medius Recurring solution to be processed by AP.

Medius Contracts will remain the place where contract information, milestones, and documentation are managed. AP users can access invoicing information without having to leave their primary APA module. When sending a record to Medius Recurring, Contract Managers can select a primary agreement to be shown within the image viewer. AP users can then view the document in Medius Recurring when creating an invoicing plan. 


Benefits
Streamline operations
Visibility of contracts and recurring payment plans in one place
Validate a payment schedule against commercial terms for Medius APA users
Ensure that payment plans are created in line with contractual terms
Automatic processing of invoices received for a contract with an invoicing plan
1. This functionality is only available to clients using both Medius AP Automation and Medius Contracts (you must have the Cairo release)
2. Once your system has been upgraded to the Cairo release, please contact your Account Manager to discuss the process of integrating these modules

Time estimate: A couple of hours. If you get stuck, reach out to your account manager for supporting documentation.
Have a few extra minutes?
View the first half of our Valentine's Life Hacks story below.
Ready to transform your AP?